Testing and Standards
RAPEX Recalls – A Warning to QC Ignorance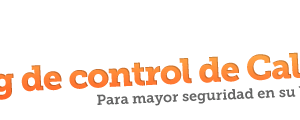 The death of a child, fires, car crashes – these are the headline events stemming from product failures. Many people think of product recall as rare, disastrous occurrences, but in reality, dozens of products are recalled every day. The European Commission's RAPEX (check out our previous post about RAPEX here) administration secures the sanctity of quality of emerging products in the free market of the Western world. Various products including bikes, lights, dolls, gloves, sweaters, and even fireworks are recalled every day for lack of safe quality.
Just this week alone there were 34 product recalls reported by RAPEX. Each weekly report individually lists the date of recall, the "Notifying Country", country of origin, product category, product title, brand name, type/model number, product description, category of danger, description of reported issues, and the number of reported incidents. Although retailers and manufacturers voluntarily withdrew some products, many were recalled only after users had reported dangers or functionality issues.
The industrialization of Asia has spurned an outburst of new products in high demand by the consumerist Western world. The high volume of production has forced Asian factories to cut corners, so quality control, such as product inspections and factory audits by first world importers is often ignored. As a result, the product enters the free market as a danger to both consumers and sellers. In the case of Black Pirat Chinese firecrackers, 3 accidents were reported on the 4th of July, 2012. This lead to an investigation of the product by RAPEX, which deemed it unfit for vending. Not only did the 3 incidents harm consumers, but the recall cost Black Pirat hundreds of thousands of dollars in addition to a priceless scarring of the company's reputation and brand. This is another example of how spending a few hundred dollars up front could save you thousands in the long run.
What does this mean for you as an importer? Catching production flaws early on is key to saving money from wasted production costs. More importantly, a detailed product inspection before shipment can be a lifesaver to prevent a publicized product recall. Secure your brand reputation as well as your imports. Brand reputation and the sanctity of PR are valuable enough to be safeguarded by minimal QC costs.
Check out the European Commission's RAPEX notifications here: http://ec.europa.eu/consumers/dyna/rapex/rapex_archives_en.cfm