Purchase Process
Overcoming Quality Challenges When Selling On Amazon FBA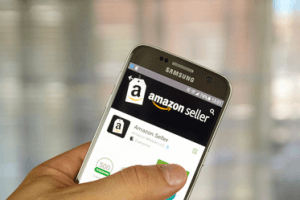 As an Amazon FBA seller, you get to take advantage of a number of perks to help grow your business in a way you otherwise might not be able to. Most importantly, the Amazon FBA business is a great opportunity to avoid managing your inventory and shipping it yourself. You also save money and space by using Amazon's warehouses. Many complications are removed when
selling on Amazon FBA, not to mention gaining access to a ready-to-sell platform that reaches millions of potential customers.While the benefits are enormous, using fulfillment by Amazon does come with a number of
strict guidelines that you must adhere to. If you don't, your account could be subject to penalties. In a worst case scenario, if your goods aren't packaged correctly, they could be shipped back to be reworked — at your own expense.
These challenges become even greater when
sourcing from a supplier in China. If your products reach an Amazon warehouse in the U.S., for instance, you would have limited options to fix any errors. Shipping them back to China would be costly and time consuming, while using a local service would result in extremely high fees. In both scenarios, your profit margin suffers or may even become negative.
In order to put your business on the right track and ensure the best ROI, take note of the 6 unavoidable quality challenges when selling on Amazon FBA goods sourced in China. It's wise to understand the most common challenges of the FBA program and how to avoid them.
1. Ensure Your Products Comply with Local Standards
Each time you import products, they must comply with local regulations and standards, regardless of the product. While some sellers rely solely on the supplier's word, this is risky when you deal with Amazon, because your product must comply — no questions asked. To start off, make sure you're dealing with a
reputable vendor. An easy, low-cost way to accomplish this verification is to
perform a factory audit from a third party quality control company (r
ead more: How to choose a third party quality control company). They offer a wide range of factory audit services, some of which focus solely on helping you select the right supplier. This kind of factory inspection is a risk-free way for FBA sellers to confirm that you're dealing with a reputable manufacturer. You could also take the opportunity to verify the supplier's experience in dealing with Amazon FBA inventory programThe second step to take is to perform a
lab test by an ISO 17025-accredited organization. Not only can they tell you what exact standards and regulations your product should comply with, they also provide the tools to verify the actual compliance. Remember, this is
vital if you want to be a successful FBA seller. Plus, it protects your business because your products are in line with all the necessary legal requirements.
2. Pay Close Attention to Product Labeling
Another challenge when
selling on Amazon FBA is getting the right product labels for Amazon to manage its inventory. This is especially important because Amazon expects the fastest inventory management from its employees, so they're extremely strict to make sure this happens. There are a couple of things you need to know about labeling your products.First, maximize the
label's readability by using a white background. Next, you'll need a unique barcode that covers any other barcode already on the product. This helps you to monitor your stock and sales volume. Also make sure that the text actually describes the product it's used for. Unfortunately, it's not uncommon to find discrepancies when sourcing in China. The label stickers should also be flat, readable, and scan-able.To ensure your labels are created properly, you should monitor their production by performing a
pre-shipment inspection (PSI). Otherwise, you can limit the risks with an alternative solution: For FBA sellers who sell the same products, Amazon offers stickerless, comingled inventory. That means all of the same inventory is kept together rather than being separated out by individual sellers. However, in this scenario you run the risk of having a lower quality product sent to your customer. Just because you have the same product manufactured does not mean that the quality will be the same. It could be better to manage your own labeling process to keep control of your brand reputation.
3. Make Your Packaging Amazon-friendly
Packaging your product correctly is an absolute must when
selling through Amazon FBA. They should be "e-commerce ready;" otherwise, you run the risk of delaying the fulfillment cycle and incurring additional charges. Plus, your customers won't be happy if they don't receive their orders on time. Avoid any potential slowdowns by packaging your product the right way straight from the beginning.Your first concern should be making sure that everything
reaches destination in one piece. The correct packaging prevents any breakage, leakage, dirt, and more during the overseas journey. From there, the packaging then needs to survive being transported from the Amazon fulfilment centers to the customer. This leg of the trip is generally completed by either courier or normal post, both of which can result in rough treatment of the product.On the inside of your packaging, you also need to include any pertinent information to the consumer, including product specifications, instructions, and any other marketing information you'd like to include. You also need to add in any relevant
legal notices. Toys, for instance, must include a suffocation warning and Amazon is extremely strict about this.Make sure to prepare
clear instructions for your manufacturer in China when it comes to packaging. It plays an important role to protect your goods and promote your product. To do so, you can consider contracting a
third party inspection company to perform a
pre-shipment inspection on your behalf. One of the main objectives of this product inspection service is to verify the product packaging and shipping packaging conformity to your requirements. There are also tests such as the
Carton Drop Test which is a must-have when dealing with international transportation.
4. Use Professionals for Shipping
Whenever you
sell on Amazon FBA, shipping from manufacturers in China can become one of your biggest challenges. Not only do you have to deal with the usual obstacles of importing from abroad, you also need to make sure everything is
packaged according to Amazon's specific guidelines.To ensure a successful delivery, don't cut corners by hiring a local courier to take care of your shipment. Instead, choose a professional company that is registered with Amazon and who can schedule the delivery in advance. UPS is an official partner of Amazon, so you have the best chance of getting your package delivered in the correct manner.That's because when you work with Amazon as an
FBA seller, it's not as simple as packing a box and having it delivered straight to the warehouse. Amazon has a number of requirements that MUST be met. Large volumes, for example, must be delivered on pallets, which needs additional fumigation requirements. You need a shipping company that not only properly manages, but also follows other Amazon specifications, including no damage on the pallets and well-marked with the shipment ID.
Avoiding Problems Ahead of Time
Obviously, most of the challenges on this list
need to be verified before your product leaves China, because you won't have the chance to inspect the shipment yourself before it arrives at Amazon fulfilment centers. To avoid any problems, you can order a
pre-shipment inspection from a third party quality control company. It's a much less expensive option than reworking products or incurring penalties from Amazon, not to mention the cost of losing customers through slow fulfillment or broken products.A pre-shipment inspection allows you to verify a number of Amazon FBA requirements, from pallet packing to barcode labeling. You simply can't rely on the supplier to be an expert on Amazon's protocol, plus there's always the chance for misunderstandings. A third party inspection company can easily perform a pre-shipment inspection to take care of non-conformities before they affect your business. You may also consider having them supervise the loading of the container. No missing quantity or broken pallet are acceptable for Amazon. All this can happen while loading the goods in the container.
Keywords: