Inspection Process
QC inspector tools for product inspection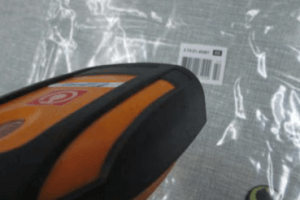 On-site tests are part of the standard product inspection protocol. When we talked about the reliability of the on-site tests recently, comparing them to the laboratory testing, we also mentioned that some of the tests are performed by the inspector using their own tools. Which tools are asked? What are they for? Here is the list of the QC inspector tools for product inspection that should be brought by the QC inspector for on-site tests.
Mandatory QC inspector tools for product inspection
QC Chop, 检验员印章: useful to sign the draft report together with the factory
Inspection company Tape, 胶带: to close the inspected cartons and differentiate them from the others
Arrow Sticker, 不合格品指示标签: to show clearly the defect on the picture taken
Sample slip, 样品标示标签: a sticker indicating the sample type (approval, defective or proper samples) as well as the client details and order reference number
3M tape (Adhesive test), 3M胶带 做粘度测试用: to test the coating resistance
Measuring ruler, 卷尺: to measure the product, packaging, export cartons, etc.
Laptop, 笔记本: to prepare the report and send it to the headquarter (supervisor)
Pantone C, 色卡C: to check the colors conformity
Camera, 数码相机: necessary to take pictures and illustrate the inspection report
Barcode Reader, 扫描仪: as per above picture
Thickness gauge, 厚度计: to check the thickness of a product or material
Other QC inspector tools available depending on the product inspection
Pull Gauge, 推拉力计: to test the resistance of a product
Grey Scale, 灰度计: to evaluate the color shading between products
TPX Pantone, TPX色卡: another color code system, specific for textile
Pantone U, 色卡U: to check the colors conformity on products with mat surface
Humidity meter (carton), 纸箱湿度测量仪
Humidity meter (wood), 木头湿度测量仪
Multimeter, 万用表: allows to measure voltage, current, resistance, etc.
Caliper, 数量卡尺: to measure a product precisely
GSM meter, 克重仪: to measure the material weight per square meter
Humidity Tester for textile, 纺织品湿度测量仪
And you: would you recommend other QC inspector tool for inspection to bring to the factory for on-site tests?
Photo taken during a textile product inspection, the QC inspector uses its barcode reader to check the barcode.
Keywords: