Quality Management
3 reasons why QC inspections can't be done by your agent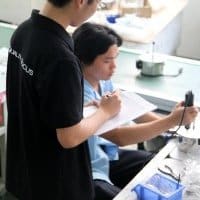 Many importers cannot afford to set up offices in their manufacturers' countries. One of the solutions is to use a local agent. The agent 's job is usually to source new factories and to make communication easier.
The problem is, these local sourcing agents are not in a position to secure product quality, even though they usually pretend to do so. Either you send your own staff in the factories, or you work with a third-party inspection firm.
Here are 3 reasons why your sourcing agent should NOT perform quality inspections for you:
1. They might not even do it
How can you know for sure that they do it? From my observations, over 95% of sourcing agents don't even send inspection reports to their clients.
Maybe they are too far away. Do you really think that a Hong Kong or a Shenzhen agent, who gets only 5% of your order value, will take a plane to check your products in Suzhou? And do you think he also comes when production is under way, to catch issues when there is still time to fix them?
Maybe they have no time. If your agent only works on toys and your shipment is in August, he is probably overwhelmed by the number of factories to watch and by the amount of paperwork to follow up. He will just HAVE TO cut corners.
Don't assume that agents value your business and that they do anything they can to protect it. If things go wrong, they will simply reject the fault on the manufacturer (who will not be able to say "but you inspected it and you didn't tell us about this problem", since inspection likely never happened).
2. They probably do it in a "quick & dirty" way
The first time I observed professional inspectors, I thought they opened lots of cartons and they were really checking the goods in great depth. I was wondering if they were wasting time by being too picky.
After doing hundreds of inspections and supervising thousands of others, my view is very different. If we follow the normal procedure (https://www.asiaqualityfocus.com/resources/glossary), we have a high certainty of detecting quality problems. BUT what about the 2 or 3% of cases when issues are present and go unnoticed? They might cause the buyer to lose tens of thousands of dollars.
I guess 98% of agents (and their QC staff) do inspections WITHOUT following a strict procedure and WITHOUT precise product specifications. I guess serious issues are undetected over 10% of the time. Do you tolerate such a high risk level??
Do the math and you'll see you'd better pay for professional quality control.
3. They are too familiar with the factories
Do you think your agent rotates the inspectors who check the goods in a given factory? Of course not. The vast majority of agents are on their own. When they do perform QC inspections, they will do the job by themselves.
There are two problems with this:
They probably have a complex relationship with the manufacturers, which prevents them from being appropriately tough. They may use the same workshops for some of their other clients. They may also talk about business during their visits (for example, they ask for samples to replenish their showroom).
Are you sure the factory does not pay them a commission, on top of what you pay them? This practice is EXTREMELY common in countries like China. Which interests is your agent really defending?
Learn more about independant QC inspections!
Photo credit: hahatango
Keywords: