Quality Management
Restore a healthy QC relationship with your factory : Production Monitoring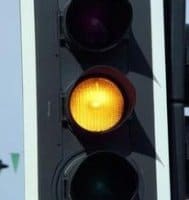 All the lights seemed to be green. The highway of your sourcing was supposed to be straight, without any risks of congestion. And yet, your relationship with your factory cannot seem to get on a good side; Communication is not smooth and you've got some doubts about whether you and your factory are actually on the same page. It appears even more obvious as you've had disappointing results in your PSI/DPI/FAI, either based on the production monitoring status or through a high % of defects found.
For all QC problems there is a solution… as long as your products aren't yet on the ship. We often have clients pulling their hair out about 1 factory/1 order. You simply need not worry in this way. Production monitoring (PM) is a service for made for you.
First, how will a PM make your project move forward?
The monitoring will provide you with a large and independent view of the production process. Production steps to improve will appear obvious. Booking a PM will allow you to put your frustrations away and to get you and your supplier toward the same way of improvement.
Through the report you will get showing how the factory deals with the production of your goods. You're going to be able to check if the factory is well trained for your products or if they improvise all the way through. It's the perfect way to implement your own corrective actions.
The PM shows to the plant all the care and the attention you hold on this order. A kind of pushing strategy to make your order regarded as a priority.
The corporate QC checks are usually not really strict. The PM will allow you to review with the workers in charge of the QC a simple  checklist that all products have to abide by to pass.
Mixing a PM with a same day report, you will gain rapidity to step into the production process. You will get the full report about 4-5pm (European zone time) or in the morning for America. Therefore, it allows you to be pro-active with the management of your goods and to have an almost live connection with the factory. The morning following the monitoring, the factory would be able to adjust the production and make the change you want from what the inspector has pointed out. It is live and constructive factory management.
Basically, the PM is designed to follow up on your goods like progress reports. By inspecting the best and the worst of factories, we know the best practices conceivable in an Asian factory, and can recognize where there are tricky points. Using Production Monitoring is an effective yet affordable way to get your production back on track!