Quality Alerts
Production delays in China during the summer season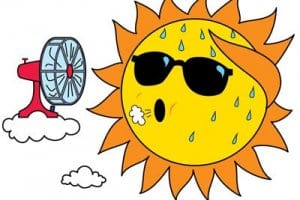 Every year the story is the same, Chinese factories start to reduce their production speed which affects the supply chain. It seems at times, that no one learns from the past. During the summer season, we would rather play it safe and take a few more days as a buffer as opposed to sticking to the delivery date originally confirmed by the supplier.
Production delays in China during the hot season
The production delays are often related to the fact that some production areas in China are restricted in the use of electricity. Powerplants are unable to answer to the current region's needs and factories have to reduce their production speed. Currently, this is the case in the Zheijiang province.
Big manufacturers located in 2nd and 3rd zone cities are prepared to face this situation, as they use their own generators. However it becomes more complicated for smaller suppliers with limited infrastructures. As a consequence, they are unable to deliver on time. This is why buyers have to deal with a lot of production delays at the present time and it may last all the summer.
Power shortage and Chinese government restrictions
The electrical power industry has changed dramatically since the early 1990s since China became the world's largest electricity consumer, passing the USA in 2011. Even though the Chinese government has taken various actions to develop power plants of all kinds (thermal, hydro, nuclear, solar, wind, etc.) the power shortage remains.
With the hot season, the big cities are consuming a lot of electricity using Air Conditioners all day long. The electricity demand is huge and the Chinese government power-plants are unable to meet high demands. Therefore, the government asks factories to shut down the electricity supply for 1 or 2 days, per week as a result.
And you: have you also met production delays in China during the summer season? Should you consider this a valid excuse?
Keywords: