Quality Management
Do I need inspections and lab testing?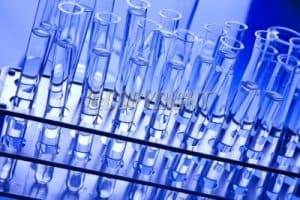 Lab Testing or product inspections? This blog always extols the virtues of product inspections to check products before they ship to their destination market. As The Quality Control Blog had mentioned in previous articles, inspections focus mostly on the cosmetics, functionality, specs, measurements of the product.
Some importers may ask whether inspectors can also do a whole laundry list of product testing within this one day at the factory. The answer is – it depends. Inspectors can do some simple product testing at the factory, assuming the supplier has the right tools to do so.
The following are
examples

of some of the simple product testing that often can be done at the factory:
Hi-Pot

Simple color fastness testing
Adhesive test
Shrink testing (if factory has washer)
Smell test
Abuse test
While the above tests are achievable at many factories, more complex testing generally needs to go to outside laboratories. Why? First, while inspectors are highly skilled at catching defects and doing simple testing, complex lab testing is an entirely different skillset. Next, and most importantly, because most suppliers are lacking the expensive and technical machinery to perform these tests.
So, what are the kinds of lab testings that many importers may conduct at laboratories? Some examples include:
REACH Testing

RoHS Testing
Food contact testing
AZO Dye Testing
Phthalates Testing
EN-71 Toy Testing
Cadmium Testing
Have any experiences with lab testing?
Comment below!
Keywords: