Testing and Standards
Product Safety: China & Europe Collaborate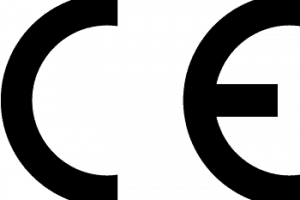 In order to sell your products anywhere in the world, you generally need to prove that they meet the product safety standards and requirements of their destination marketplace. For example, you will need to acquire the CCC mark (China Compulsory Certification) in China and the CE (Conformité Européenne) mark in Europe.
The CCC mark is a mandatory safety and quality mark for product safety on electronics and many other products that are sold on the Chinese market. When the CCC mark is used, the certificate holder has to accept the "Regulations for the Compulsory Product Certification Mark". In addition to safety testing, EMC (Electromagnetic Compatibility) tests are required!
On the other side, you have the CE mark in Europe, which has to be applied by law on products covered by the European New Approach Directives. With this mark, the manufacturer indicates to his authorized representative or the importer (with product import from outside the European Union) that the product meets the legal requirements as described in the applicable directive(s). All products bearing the CE marking have free access to the entire European market. Products that do not comply with its guidelines and without the CE marking may not be traded within Europe.
Recently, a Sino-European pilot project for non-food consumer products started with the signing of an agreement by the Deputy Inspector General of the Dutch Food and Consumer Product Safety and the Vice Minister of the General Administration of Quality Supervision, Inspection and Quarantine (AQSIQ) in China. The aim of this project is to better connect the Chinese and European systems of monitoring and testing product safety. In the future, this may mean that goods already inspected and tested in China will not need to be reviewed in Europe again, before being admitted to the market.
Between 60-80% of the consumer products placed on the European market come from China. The Netherlands has a special role in the import flow from China to Europe, because the well-traveled port of Rotterdam. Nine other European countries; Germany, the United Kingdom, Spain, Poland, Czech Republic, Italy, Lithuania, Latvia and Norway are also involved in the project – and given success, greater cooperation is surely to come on a wider range of products throughout new European markets.
Keywords: