Testing and Standards
Product laboratory testing in China for certification – an introduction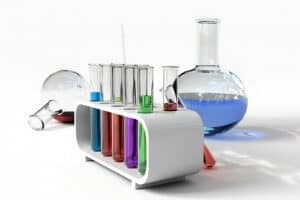 Laboratory testing in China for certification for import to Europe, USA, Australia or South America, to meet national regulations and international standards can be tough. This general introduction explains where and how to perform laboratory testing in China for certification.
Reliable laboratories in China
Working with renowned laboratories, recognised and notified in the country of destination of the goods is a must.
There's room for interpretation of laws and regulations. Even notified bodies of the same country may propose different sets of tests for the same product. Having a recognised stamp on the test report is a big plus.
Quotation and pricing of testing in China for certification
Pricing depends on the type of material, number of materials and colours. Depending on the product's type, several documents and information are necessary to order product laboratory testing in China. In any case, the final cost is given only after receiving the sample.
Where to do laboratory testing for certification for EU, USA, LatAm, Australia
Western laboratories have established their own dependencies in several Chinese cities even though some also outsource to third parties. Moreover, doing a laboratory testing in China is:
Cheaper: labs in China are cheaper, transport too
Faster: less transit time
Reliable: as long as a recognised laboratory does the tests
If the buyer prefers to perfom the test in the country of destination, he'd rather choose a laboratory near his office for a better contact at the laboratory.
When to do product laboratory testing in China
In an ideal situation, there should be at least two laboratory testings per production to ensure the goods comply with the regulations in the country of destination:
Before mass production:
To check if planned materials and design comply, and to identify false materials. Once the tests are passed, the supplier may commence mass production.
During or past mass production (most common one)
To check if the materials and design used for production comply with the regulations (it is very common that the design is slightly changed, i.e.: for electronics, suppliers often choose cheaper resistances and cables).
The right samples for laboratory testing in China for certification
Buyers usually rely on the supplier for sending the right samples to the laboratory however some suppliers prepare specially made samples only for testing.
The most suitable is to request a third party inspection company to pick the production samples. It ensures the relevance of the test results.
Reliable laboratory tests can only be done on actual production samples.
And you: what is your experience with laboratory testing in China for certification?
Picture from healthylifelabs.com
Keywords: