Testing and Standards
Product inspection standard humidity test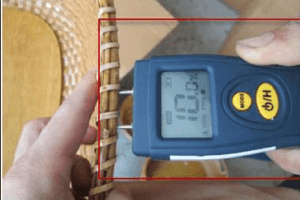 Following the article "Protecting your imports from humidity" one question came out: What are the level limits for a product inspection standard humidity test?
Before the shipment, especially during the hot and humid seasons, specifications about humidity levels accepted should be clearly and precisely mentioned to the supplier.  General comments should be avoided, such as: "Goods have to be kept away from humidity" or "please check the products are not humid before shipment". They open the door to misunderstandings and quality issues.
To refresh our a mind a little: a humidity tester, also called moisture meter is used for product inspection standard humidity test, as explained in the article: "Carton Humidity Testing: Vital For Your Quality Control in Asia".
Product inspection standard humidity test: The limits
First it is necessary to take a random sample from the production and then perform on-site tests based on AQL special inspection level, S1 to S3 depending on the requirements. In general, the maximum allowed humidity level in a product inspection standard depends on the product type:
– Wood product (solid wood): 8%-14%
– Bamboo: 14%;
– Rattan: 16%.
– Paper product: 12%
– Export Cartons: 14%
After the inspection, the humidity test should be visible in the report. If it misses, it is highly recommended to double check as this specific detail is compulsory to take a decision about shipping or rejecting the goods.
And you: Have you implemented tailor made options for your imports? Do you think the limits of a product inspection standard humidity test are acceptable?
Keywords: