Quality Alerts
Product inspection in Hangzhou during the G20 summit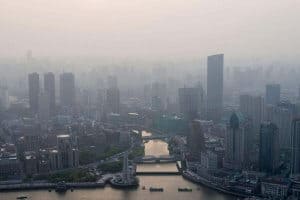 Are you sourcing products in Hangzhou? If so, this article is for you. From August 24th until September 6th, China is holding the G20 summit in Hangzhou. During this period, a lot of factory production will stop. As a buyer, you are likely to face quality issues and production delays. To reduce risks, you'll need to adapt your quality control strategy and perform any product inspection in Hangzhou at different stages of production.
Hangzhou Economic and Technological development area (HEDA)
Hangzhou is a very significant city in the Zhejiang area, due to its size and economy. It is one of the ten most important economic development zones in China. The pillar industries in the HEDA are home appliances, automobile parts, textiles, electronic information, bio-pharmaceuticals, and light foodstuffs.
Product inspection in Hangzhou during the G20 summit
Every time an important political event happens in China, the government implements drastic measures to guarantee the purest air possible for the international invitees. During the G20 summit, factory production will stop for 14 days.
To avoid production delays and financial loss, manufacturers will speed up their processes. Consequently, there is an increased risk of lower product quality. As a buyer sourcing products in Hangzhou, you should closely supervise production and follow up with regular product inspections in the area during this period.
During the Summit, there is also a high risk of production delays. Rather than finding out at the last minute, be proactive and perform on-site inspection during the production of your goods, before and after the Hangzhou G20 summit.
AQF has dedicated, quality control experts based in Hangzhou who are qualified to inspect home appliances, automotive parts, garments and more. We can perform a range of product inspections in Hangzhou, including during production inspection and pre-shipment inspection. And, for a closer follow-up of the quality of your goods, you could also consider implementation of production monitoring. Feel free to get in touch with us if you have any questions!
We'd love to hear your thoughts on the topic. What is your quality control strategy around the G20 summit in Hangzhou?
Keywords: