Inspection Process
Pre-shipment inspection condition: 100% finished and 80% packed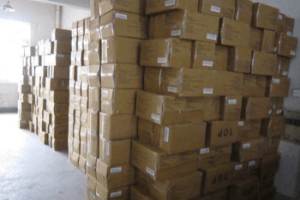 Concerning inspections, it is customary to find that some are willing to take ill-advised measures as opposed to following the suggestion of the inspection company. Risks are being taken, involving the premature inspection of goods. It is suggested that one conduct said inspection after 100% of the goods have been produced and 80% have been packed. Choosing not to follow this particular advice can compromise the accuracy of the inspection.
What is the pre-shipment inspection for
The pre-shipment inspection is the final opportunity to check the quality of the goods and for its compliance to the specifications sent to the supplier before its shipment. Usually the pre-shipment inspection result is also linked to the supplier's payment; therefore, it is a crucial time for the buyer.
The inspection report usually clearly mentions the production status at the time of the inspection. It declares the overall result of an inspection from PENDING to FAIL.
What guarantees are behind the condition of 100% finished and 80% packed
Performing the inspection when all of the goods are manufactured ensures that the total quantity of the goods will be ready in time for the shipment. If less than 100% are completed, then there is no guarantee that the total quantity will be shipped.
Ideally, all of the goods should be packed (at least 80% of them) because the inspector performs the inspection based on the packed goods in most instances. Why? Because we are certain that those goods will be shipped; therefore, the inspection result will be representative of the overall quality of the goods being shipped. The non-packed goods still need to be packed. They can be damaged during packing or they cannot be shipped.
What are the consequences of neglecting the pre-shipment inspection condition of 100% finished and at least 80% packed goods
Goods are unsaleable, which will result in a financial loss
Goods should be remanufactured which costs time and money
The delivery of the goods will be delayed, which can have direct consequences on sales if the goods are seasonable
The supplier is not willing to take any responsibility because the inspection result has been approved by the buyer and the payment, under most circumstances, has been already made
And you: which pre-shipment inspection alternative do you usually consider the most reliable?
Keywords: