Inspection Process
Pre-shipment inspection: production level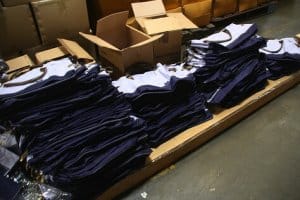 A pre-shipment inspection is the last opportunity to identify and correct issues "on-time". This kind of inspection checks the goods quality and conformity to the purchase order specifications sent to the manufacturer. It is really an important one and the most commonly used. Did you know that the reliability of the pre-shipment inspection partially depends on the production level at which it is performed?
Pre-shipment inspection: finished goods
In the standard procedure, the goods should be 100% finished the day the products are controlled. Why?
• When being in a rush, goods may be finished faster, but with a lower quality than the ones ready on the inspection's day.
• Some suppliers can pack unfinished goods, especially before Chinese New Year.
Pre-shipment inspection: packed and unpacked goods
In addition of being 100% finished, a minimum of 80% of the total order quantity should be packed in the export cartons. Why such a minimum?
• The packing method can damage the product during transport, thus it is essential to control the goods in their export cartons.
• There is the possibility that the unpacked goods are directly packed into the cartons without any control to "ship on-time".
Usually the inspection date is based on the shipment closing date. The best for the buyer is to determine the date on the production level limits. This requirement should be clearly specified to the supplier and the third-party quality control company: 100% of the goods should be finished and 80% (or 90%, 100%) should be also packed. The final inspection result can be much less representative of the order overall quality without respecting those conditions.

Important remark: some suppliers confirm the inspection date even though they know that the number of finished and packed goods will be less than requested. In this way, they can quickly and badly finish part of the goods, ship them all without the QC nor the buyer finding it out. That's their trick! ;)
And you: are you paying attention to those conditions when ordering a pre-shipment inspection?
Keywords: