Quality Management
Why a Pre-Shipment Inspection is a Must for Amazon Sellers Purchasing in China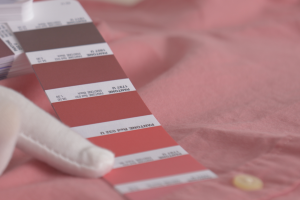 One of the most important factors that contributes to becoming a successful Amazon sellers is including accurate and detailed information on your product listings. Not only do these fields help customers make the best decisions on their purchases, they also contribute to better search rankings within the Amazon marketplace. Creating accurate and detailed product descriptions on your Amazon listings doesn't start at your laptop, it starts at the
source of your product: the supplier in China. Find out why your Amazon business should prioritize product quality and
how a simple
pre-shipment inspection contributes to optimizing your Amazon seller business growth, especially if you have an FBA account.
Quality is Vital for Successful Amazon Sellers.
Detailed product listings and accuracy both significantly contribute to your reputation as an Amazon seller. If a customer receives your product and it doesn't match the specifications in the product listing, you're more likely to receive returns and poor reviews, both of which can negatively impact your business. In some cases, Amazon can also suspend your listing.Even if you think you're accurately describing your product, the actual product shipped from China might not meet your (or your customers') expectations. A robust o
n-site quality control strategy is essential for a successful Amazon business.
Benefits of Arranging a Pre-shipment Inspection for Amazon Sellers
Catch issues at the source: in China
Detecting problems before your products leave the factory gives you the option to ask the factory to fix them at their expense. This takes more time to ship your goods but you have the ability to make sure they meet your requirements before leaving China.
Avoid lower returns, negative feedback and suspension
If you decide to arrange a PSI before your products arrive at your customers', you'll avoid dealing with numerous returns, save yourself from negative customer feedback, protect your brand reputation and delete the risk of an account suspension by Amazon.
Get better product's quality
Arranging a PSI inspection automatically increases the quality of your goods. The factory knows you are serious about quality and so they will pay more attention to your order to avoid the risk of having to rework your products at their expense.
Prepare an accurate product listing
Your product description on Amazon should match your actual product quality. Once the pre-shipment inspection has been completed, you get a full review of your product's quality. You are ready to
list your product on Amazon with the most accurate details. For best results, ask your QC to send you production samples that are most representative of the entire batch. This way you can prepare the most accurate product listing based on the actual item. You could also take the opportunity to photo shoot your production samples and use those pictures to present your product on Amazon."
Lower your risks by verifying Amazon's packaging and labeling requirements
Packaging and labelling expectations are very specific to every single buyer/importer. You may choose to gloss over these details but doing so will put your Amazon account at risk. Instead, pay careful attention to
Amazon's requirements and include them as part of your specifications to both your
manufacturer in China and your
third-party inspector.When selling on Amazon, especially for Amazon FBA sellers, this is a critical point that must be carefully verified before shipping any goods to the Amazon warehouse. The pre-shipment inspection is the best timing to verify that your China supplier has implemented all of your specific requirements. However, you must make sure your third-party inspection company knows about Fulfill By Amazon requirements as it will affect the inspection scope.
Warning: not every quality control company has experience in inspecting goods sold on Amazon, so make sure to select the right one!
What Does a Pre-shipment Inspection Include?
Many quality control challenges can be overcome by performing a
pre-shipment inspection before your goods are paid for and shipped. At a cost of a few hundred dollars, you can rely on a
professional third party to inspect your goods and provide a neutral opinion on their compliance to your own product specifications and quality standards.The pre-shipment inspection covers all aspects of your product. The inspection scope includes checking the quantities manufactured, product appearance, material, dimensions, packaging, labelling, functionality and safety. Those controls are only performed on a limited sampling based on a statistical sampling procedure, an internationally recognized standard called ANSI/ASQC Z1.4 (ISO 2859-1).It may sound unnecessary, but a pre-shipment inspection verifies the total quantity that is ready to be shipped; after all, you don't want to pay for 2,000 mp3 players and only receive 1,000 units. The inspector counts the number of goods packaged in addition to ensuring they meet your product specifications and quality standards. This quantity shortage is a recurrent issue faced by entrepreneurs who don't inspect batches before shipping. Without proper control at various states of the supply chain, you'll have a hard time proving who is responsible for the shortage. This usually results in financial loss for the seller, not to mention inventory shortages.
How a Pre-shipment Inspection Protects Amazon Sellers Business
Payment terms
One of the best things you can do for your business is link your pre-shipment inspection result to the final payment. You'll typically be required to pay a 30%-50% deposit to get the production started, but you should negotiate that
final payment to be contingent upon a PASS pre-shipment inspection. This is a compromise that most suppliers should accept.
Product specifications
When you do schedule a pre-shipment inspection, pay close attention to your
purchase order and product specifications. Make sure all the details you have to declare on the Amazon product sheet are indicated in your purchase order so that your supplier can do the best job possible right from the beginning. A well-prepared product specification document is key to reduce quality risks and a must for your third-party inspection company for an in-depth verification of your product's quality.Building a successful business as an Amazon seller depends on happy customers and positive reviews. Make sure about your
listing quality. You should carefully detail your product specifications on the listing page and ensure that the actual product meets those specifications. When importing goods from China, a pre-shipment inspection is the best way to prevent any discrepancies and guarantee that your goods arrive just as they should. AQF regularly inspects goods in Asia for Amazon sellers, including Amazon FBA sellers.


Tell us about your experience!How do you ensure product quality for your Amazon store? Have you ever had a pre-shipment inspection performed in China?

Keywords: