Quality Management
Performing a factory audit to select a reliable supplier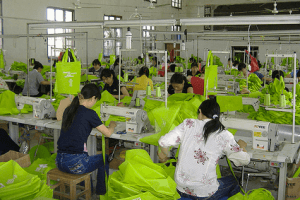 Finding suppliers of interest is fairly easy. Buyers should visit fairs, we are currently in the highest season for trade fairs in China and Hong Kong, he can also check online supplier databases, contact agents, traders, etc. This way, plenty of suppliers will be identified however choosing by feeling is risky. The solution is performing a factory audit to select a reliable supplier.
Why performing a factory audit to select a reliable supplier?
While performing a factory audit, the buyer will get to know the factory in details. He will be able to clarify its doubts about if the factory:
Is a scam
Is an inexperienced vendor
Is experienced in producing a specific product
Has set up the appropriate quality management system to guarantee a good quality manufacturing and satisfy the buyer's needs
In case of selecting various suppliers and not knowing which one to choose, the buyer can audit each one of them. By comparing, the choice will be easier and based on reliable criteria.
Auditor's checklist during a factory audit
Different kinds of factory audits are offered by third party inspection companies. Some are simplified to go to the essential, they are also economical: 1 man-day in average. Others are very detailed and more expensive: 2 man-day or more. However the most important while choosing the auditing company to perform this service is to make sure that the factory audits have been designed following the ISO 9001standard which is the reference in term of quality management system.
Auditing a factory by its own is risky. The buyer would rather rely on a professional and local auditor who will be able to identify any weak points, unclear documents or strange attitudes from the factory representatives.
Professional auditors know very well the manufacturing world, the ISO 9001 standard and the local culture. They are on the ground every day contrary to the buyers.
The information checked in the factory by the external auditor are the following:
Factory Profile: name, contact details, licenses check etc.
Employees and Workforce: management, QC, workers etc.
Facility Check: office, equipment, production lines etc.
Clients and Experience: trade history, samples check etc.
Documents Verification: licenses, certificates etc.
Management System: design control, purchasing control, storage management, incoming inspection, production control, final internal product inspection & testing, control of measuring & testing equipment, resource management, continual improvement, social environment responsibility.
And you: are you performing a factory audit to select a reliable supplier?
Keywords: