Purchase Process
Overseas Banking fees: What you need to know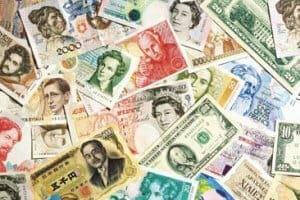 International payments can be tricky. There is often confusion caused by use of multiple banks, different methods, and sometimes additional fees.
Below is AQF's practice concerning payments received from our clients:
Logically, AQF Pays for its bank fees and of course only for its bank fees. We can not pay for our client's bank fees.
In case there is a short payment, we will issue a debit note to the client.
Note that our bank is HSBC Hong Kong and that our bank fees for receiving TT are always 60 HKD to be converted in the currency of the payment, ususally around 8 USD. This is paid by AQF. Short payments which represent more than 8 USD show that either the client did not send the right amount or that an intermediary bank has taken some fees throughout the process without informing anyone!
In the above payment receipt, AQF was due $268, but in the end we only received $225, even though the client paid $35 in fees to his bank and asked to pay exactly $268 to AQF. Obviously this amount adds up (total bank fees for both parties are 268-225 + 35 + 7.73= $85.73!), and it varies greatly from client to client.
As you can see from the concrete example above, since October 2010, we have had some cases in which our clients' payments to us or to other vendors have mysteriously come up short, even though they paid the correct amount, and their bank claims to charge no transfer fees, besides the ones they paid correctly when making the TT.
Why does this happen though?
We checked in with an expert at HSBC to get the scoop and here is his feedback:
"When processing a payment instruction, the remitting Bank reserves the right to effect the payment according to its routing arrangement. Appreciate your understanding that it is general banking practice for the correspondent/intermediary banks (chosen by the remitting bank) to collect their handling fees on the remittances subject to their tariffs. Regret that we are unable to provide details of the adjustment of overseas banks tariffs since October 2010.

As explained above, the overseas bank charge would be deducted prior to our receipt of the funds. Thus, there may be a shortfall on the net amount received by HSBC Hong Kong. In case the related overseas bank had not specifically outlined their charge information in the payment instruction, we are unable to illustrate the overseas bank charge in details on the transactional advices.

If you would like to avoid such charges borne by you in future, please liaise with the remitters for arranging the payments with all bank charges paid by remitters."

Conclusion to draw from the HSBC expert:
Each banking organization has its own international payment routine. The payer bank (the bank of our client) will sometimes have to use an intermediary bank to get the money to the appropriate place. This usually involves extra expenses beyond what you see from your bank. We have examples of clients paying from HSBC France to our bank: HSBC Hong Kong and this French bank (HSBC Paris) will sometimes use HSBC London or HSBC New York as an intermediary bank to perform the TT from France to Hong Kong.
The unacceptable problems are:
No specific/written rules are applied here; despite our investigations, nobody has been able to explain us why intermediary banks are sometimes used or how the fees are calculated.
Neither the bank of our clients (the remittance bank) nor our bank (the receiving bank) communicate to their client (the importer and AQF) about those fees taken along the way!
Result: the bank is creates a conflict between the receiver and the payer !
We believe people can understand and agree to pay for some fees, but who can accept to pay fees when no bank statement from any side (receiving or remitter) will show those fees and no exact rule is known about the amount of those fees !?
How can you, as an importer ensure that you do not incur serious fees?
Ensure that you are using a bank who has the capability of sending TTs overseas and will not require intermediaries.
DO ask your bank if they will use an intermediary bank to proceed the TT and if this bank will charge you or the beneficiary.
Use payment service like http://fxglobaltransfer.oanda.com/ or Paypal, which assess very low fees and take minutes to process.
Anyone with more input about this intermediary bank fees? Feel free to share it here!
Keywords: