Inspection Process
Method for quantity check per carton during an inspection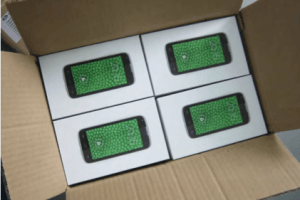 The quantity check per carton during an inspection is one of the most common test included in any inspection check-list. This check only applies for inspections which goods are partially or totally packed. Very few buyers really know how the quantity per export carton is actually checked however we should know it in order to request any additional check if needed.
Quantity check per carton during a pre-shipment inspection
The pre-shipment inspection is the most common inspection ordered by the buyers. It is usually the inspection in which the goods are packed. The QC inspector always performs the quantity check per carton at this time.
There are two sections in the pre-shipment inspection report in which the quantity per cartons are shown.
The first sections is called "Quantity Check" and includes:
Purchase order
Article reference

Quantity per export carton

Available quantity of finished goods packed and unpacked
Number of cartons
The second section is called "on-site tests".
That's where are listed all the tests performed on the products, packaging, etc. One of the on-site test is called "Quantity per carton check" and specifically refers to the check of the number of pieces per carton.
To perform this test, the QC inspector should first selects the cartons to be opened for the inspection. Then he picks some of those selected cartons and checks the exact quantity of product packed inside. Based on his findings he confirms the quantity per carton in the pre-shipment inspection report. Usually a picture as above illustrates this test.
The number of cartons used to check the quantity per carton during an inspection is: 3. In case the buyer wants a deeper check, he should mention it in the inspection order.
And you: what else do you want to know about the quantity check per carton during an inspection?
Keywords: