Inspection Process
Measurement and fitting tests for garment inspections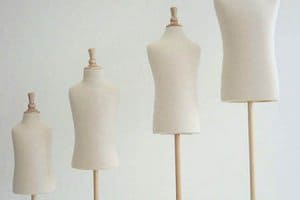 Garment manufacturing is one of the complex form of production. Many factors affect the final aspect of garments: the fabric, the sewing, the design, etc. During a garment inspection, various tests are performed to check that the goods are well produced and the customer will be able to wear them normally. The measurement test and the fitting tests for garment inspections are the two testing methods utilized the most for this purpose.
Measurement tests for garment inspections
The principal is simple, the objective is to control that the size chart, provided by the buyers, matches the goods manufactured. To do so, the quality inspector puts 3 sets of garments, per size, on a table and measures each one of them. The measures taken are the ones that are indicated on the size chart, to compare both results.
Note: The sample size for this test can vary depending on the buyer's requirements.
Fitting tests for garment inspections
The fitting test shows how the product will look when worn. To execute this test, the quality inspector performs a test on mannequins as per above, or on real models if available. He puts each garment on the mannequin and performs a general check. The garment should properly hold and look nice, as per the reference sample provided.
Most of the time, only one mannequin is available at the factory. This mannequin shape usually refers to the basic size or middle size: M. Therefore, the fitting test is only performed on one size sample, per the special inspection level S2.
Why both test methods are important?
The measurement test ensures that the product has been manufactured at the right dimension; however, it does not always show discrepancies that are only visible when performing a fitting test.
Both test methods are complementary and should not be omited from a garment inspection protocol. For instance, recently an inspection on jackets was performed and it was determined that even with the right dimensions, the final look was bad. The reason was the lining (on the inside of the sleeve) was shorter than the outside, so it resulted as an overall bad look."
And you: do you request to perform the fitting tests for garment inspections and the measurement checks?
Keywords: