Quality Alerts
March 23rd: Pakistan day celebrations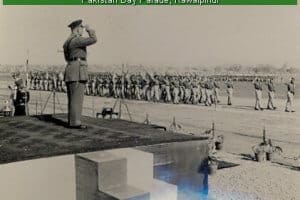 Pakistan celebrates on March 23rd the Pakistan Day. Officially, it commemorates the Lahore Resolution of 1940. However, originally, the holiday celebrated the first democratic constitution of the country. Today, it commemorates both events. Pakistan Day is a bank holiday and almost all businesses are shut down.
How is Pakistan day celebrated – publicly
Military parades mark the day with public display of weaponry to illustrate the victory over the British raj. The day usually starts with gun salutes in the most important cities. Then, the national flag is hoisted. These events are broadcast on television.
Civilians may visit the mausoleums of Quaid-e-Azam Muhammad Ali Jinnah, the Founder of the Nation, in Karachi and of Dr. Allama Muhammad Iqbal in Lahore. They may bring flowers and say prayers.
This holiday celebrates the unity and existence of Pakistan. It is unusual that families celebrate the day with any special foods or rituals inside the family home.
Pakistan Day is different from the Pakistan independence day
Pakistan Independence day is celebrated on August 14th and commemorates the independence of the country. It is also celebrated by parades in the USA and other Western countries, partially organized on social networks.
And you: what is your experience of the Pakistan day celebration?
Photo via pakistanarmy.gov.pk
Keywords: