Testing and Standards
Dimethyl Fumarate In Chinese Imports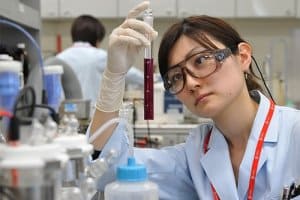 Sofas, shoes and textiles: caught with Dimethyl Fumarate again and again!
Following a new case in November, a four year old girl was severely disfigured due to allergic dermatitis by Chinese clothing found with Dimethyl Fumarate. The public now realizes that many Chinese manufacturers are still using this fungicide banned in France. (Fungicide of course being a substance designed solely to eliminate or limit the growth of fungi plant pests.) This time for the young girl, it was her t-shirt and her skirt that affected her, but generally speaking most of the affected products are Chinese footwear articles, sofas and armchairs.
Since the product prohibition order signed in December 2008, there have been many cases, including the Conforama (sofa) case, Etam (boots), Halle footwear (shoes) and many more. However, there has been an significant decrease in the number of reports received in France.
Despite the ban and these improving conditions, some importers still do still not know or simply do not care about the presence or absence of the fungicide in their products!
Dimethyl Fumarate is banned in Europe, but controls will become increasingly difficult for customs; Before, customs only had to identify the small the small Dimethyl Fumarate bags found in armchairs and shoes. However, now Chinese factories have become increasingly modernized and this Dimethyl Fumarate fungicide is now sprayed on products which makes control almost impossible without laboratory testing.
We therefore advise European distributors to be vigilant with their suppliers, do their due diligence, and implement more stringent controls and lab testing to prevent importing tainted goods!
Keywords: