Quality Alerts
March 8th: International women's day in China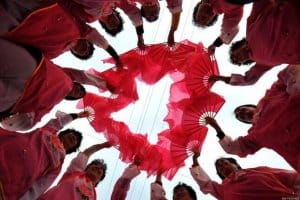 March 8th marks the international women's day in China. In 1949, the Chinese government has made it a half-holiday for all women. In 2014, the holiday fell on a Saturday. Some companies compensated their female employees either on Friday, March 7th or on Monday, March 10th. Most businesses remained open and tried to do business as usual.
How do women celebrate the international women's day in China?
After interviewing few women of the team, here are their answers:
"I will just sleep in the morning, eat lunch, and work in the afternoon."
"We don't celebrate because it's not our traditional festival and in the past, we even didn't have any holiday. Therefore, my dad won't do any special things for us. During the free time in the morning, I will study French and go to gym."
"We will spoil ourselves in the best way – that's the way to celebrate women's day. Last year I saw many women at the shopping malls, maybe it is a way to celebrate."
"I will sleep in and do exercise at the gym. My husband will give me a little gift such as flowers, chocolate or a potted plant – but no diamond. Diamonds are for Valentine's Day. However, we only have 3 hours holiday, no time to go out on excursions or vacations. Shops offer discounts on cosmetics. There are discount tickets to cinema or tourist spots."
"On International Women's Day in China, we like to go shopping on this day, because there are good discounts at the shopping mall. My son likes to buy the carnation flower for me. I will also go to the cinema with the ladies."
Political movements for the international women's day in China
China's Communist Party has promoted gender equality for many years. There is a women's committee in most local and regional parties.
And you: did you know about this half-holiday for the international Women's day in China?
Picture via marieclaire.co.uk/blogs
Keywords: