Inspection Process
Inspector bribery, how to avoid the red pocket?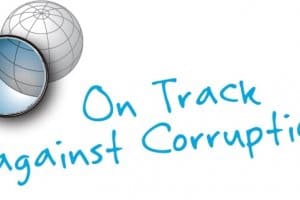 When selecting a third party company to perform quality inspections in Asia, the recurrent questions are: how can this quality control company avoid inspector bribery?
Everybody has already heard a story of an inspector paid by a supplier to prepare a nice pre-shipment inspection report where everything looks perfect. However the actual goods' unacceptable quality is discovered when opening the cartons in the country of destination.
Why the inspector accepts the red pocket?
It is hard to resist to the red pocket proposal; most of the third party companies' salaries are very low and working hours are long. If they can earn one month's salary in a day, they may decide to look at the good's quality differently.
Some inspection agencies consider that it is the game to play and prefer to focus on volume rather than on quality. They tolerate the inspector's income to come from an irregular form of payment to reduce their costs. Some are contracting freelancers also. This way the additional profit generated is high enough to compensate the loss from expensive claims.
How to avoid inspector bribery?
It is difficult to talk in general; each company has its own secrets. As a case study, let's take the one we know the best here: Asia Quality Focus.
The company owners decided to focus on the Human resources, building up a solid team of specialists and providing a good working environment. All the tools necessary for the inspectors to work effectively and happily are provided. Salaries are higher than the industry average, monthly bonuses reward their good job, regular monitoring is performed on-site and, most importantly; highly qualified engineers support each inspector before and after the inspection.
What about the supplier?
It is quite common in the industry to send an email about the bribery policy. Before the inspection starts, Asia Quality Focus also requests the supplier to read it again and sign its policy. The message is clear: playing this game may be dangerous for him.
And you: Any suggestions to limit inspector bribery?
Pictures from business.un.org
Keywords: