Quality Management
Inspections in Asia: Confirmed or Unannounced?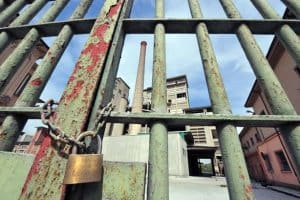 Because of increasing risk and increasingly clever factories, some importers are now asking for unannounced inspections in Asia at their suppliers. But is this kind of inspection a safer and more effective way to work?
Many importers believe that having unannounced visit for audits or inspections in Asia will ensure that:
The factory is not holding underaged workers home during the day of the audit
The factory is not able to prepare and put the best products out front for the inspector to see
The factory is kept on their toes and will never know when they could be monitored next
While indeed these are partly true, performing unannounced inspections in Asia is certainly NOT the industry norm, and QC is rarely done without confirmation for a number of reasons:
Without a factory's written confirmation, there is no guarantee that an inspector would be allowed in the factory unannounced
In order to ensure successful cooperation on the day of the inspection, it is necessary for the client to inform the factory of the inspection beforehand
Unannounced inspections in Asia do not promote trust between the factory and client
We certainly have seen cases, like explained in point #1 where inspectors are not allowed in the gate of the factory and told to leave. Unfortunately this cost goes back to the client and is not only a waste of money but a waste of valuable time.
As we mentioned in a past article, factory cooperation is incredibly important; even if the inspector is allowed into the factory, it is very unlikely that the factory will be able to immediately provide assistance in moving cartons, unpacking and then re-packing the products. The inspector's job will be much harder, and less samples may be looked at, because of this.
Finally, as having a trusting relationship with your supplier is vital for your long term cooperation, an unannounced inspection will not foster good will between you both. While performing quality control inspections and audits is necessary, giving your supplier the courtesy of an advanced warning will usually lead to better results.
In extreme cases, there may be exceptions where unannounced visits may be necessary. However, all in all, getting prior confirmation for inspections and audits with factories is an important step for any buyer!
Keywords: