Quality Management
Inspection limitation for glued products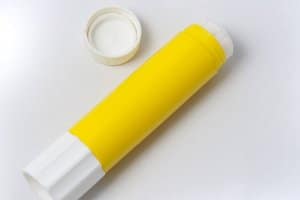 During an inspection, a battery of on-site tests are performed in order to check the conformity, functionality and usability of a product. Some tests are more or less reliable as other factors can influence the result of the test within the time. An inspection limitation for glued products is regularly observed. The reasons and solutions are detailed in this article.
On-site tests for glued products during an inspection
The on-site test for glued products is usually related to the abuse test. This means that the QC inspector will put the product into the condition of an "angry" customer, using with force and sometimes violence on the product on a special level sample size based on the AQL table.
Inspection limitation for glued products
When performing an inspection, the products have been freshly manufactured therefore the glue is usually at its top level of efficiency. This means that the abuse test can pass quite easily as far as the supplier as well glued the product in the right areas.
However, with the time, the quality of the glue can show weaknesses. If the supplier uses a low quality glue or an inappropriate one (for instance the supplier uses a glue for leather to stick two papers, or uses a glue for paper to stick silicone and metal parts together) the defect may not appear just after the inspection but will appear later on.
The only way to make sure a glued product will last long enough is to make a life test in a laboratory. The common standard, used for shoes in general is EN12749 which tests the humidity aging  70℃/ 100%RH for 7 working days approximately. The price of such test
is estimated to 25USD/day This test simulates time conditions, i.e. 1 month, to see if the product is still well glued afterwards.
Only a laboratory can verify if a glue will glue well after some time.
Examples of products which may face glue quality issues at arrival of the goods:
Silicone USBs: the memory card is sticked to the silicone molded shape with glue.
Paper bags: the paper bags are closed with glue. It can be totally be unglued at the opening of the export cartons in the country of destination.
Tablet cases
And you: did you ever experience glue quality issues after receiving your goods?
Picture from freeimageslive.co.uk
Keywords: