Quality Management
How inspection firms work: flexibility vs. reliability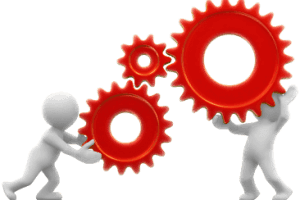 Some Chinese inspection firms, and even a few Western QC firms, promise a lot of flexibility. Here are a few examples:
They claim to arrange inspections in only 48 hours, whatever the city or the country.
They say reports are sent a few hours after the inspection.
They are willing to send inspectors to work on Sundays or public holidays.
So, are they just "trying harder", to quote Avis' famous slogan? And is the rest of the industry too lazy to do the same?
Well, the rest of the QC industry has simply done a different choice. The truth is that flexibility always comes at the expense of reliability.
Some of these "high flexibility" inspection firms do well financially, because they satisfy discount importers — those who primarily want to see many photos of their products and who need to put some pressure on the factory… and who don't mind to receive a shipment containing 20% of defective goods from time to time.
On the other hand, the importers for whom quality is important should run away from those "high flexibility" agencies.
Here are the perverse effects of their promises:
Last-minute bookings
If they accept bookings 2 days before an inspection, they probably receive them after China office hours.
Consequences:
The office staff only has one day to contact the supplier and confirm the details
QC checklists are prepared in a rush, and there is no time to ask questions to the client
It is very difficult to postpone the date, even if all full-time inspectors are already busy on that day. It becomes necessary to call part-time inspectors, who are not as reliable as full-time staff.
Same-day report delivery
There is only one way of sending reports at night: getting the inspectors to prepare a draft, and reviewing it (generally after 10pm).
Even if the whole technical department works from 10pm to midnight, it is impossible for them to spend 30 minutes on each report — not to mention the cases where 1 hour is necessary.
Consequences:
The reports are quickly scanned by a tired employee before being issued. Many mistakes, or ambiguous explanations, are not noticed.
The inspectors don't get the feedback they need to improve.
Inspections on Sundays
Small and midsize manufacturers often accept to be open on a Sunday for an urgent inspection, especially if they are behind schedule.
QC firms who accept to work on Sunday have two choices:
They can easily find part-time inspectors on that day. But it is risky for the client.
They can send their full-time staff who, after a while, get tired and unhappy (Sunday is the only day off for most of their friends, so they have no social life). This is not the best way to retain good staff, or to prevent bribery…
So, where does AQF stand?
We are still a relatively small inspection agency (compared with some competitors employing 40,000+ staff) and we are trying to find the best tradeoff between flexibility and reliability.
Right now we are a little too much on the "flexible" side, and we can see that it might hurt our reliability in the medium- to long-run. Once we get to a certain size, we won't be able to manage the operations the same way. We value our reputation, and the last thing we want is unhappy clients.
We can see that several actions will be necessary very soon:
Same-day delivery of reports should be exceptional. We'll probably continue to offer it, but only as a paying option.
Late bookings (less than 2 working days in advance) should also cost an extra fee. We just need to be organized and to plan further ahead.
Inspections and audits on Sundays (Fridays in Bangladesh) and public holidays will be strongly discouraged and an additional fee will apply.
The photo used for this post is from the car rental company Avis.
Keywords: