Inspection Process
Behind the Scenes: What happens before, during and after an inspection?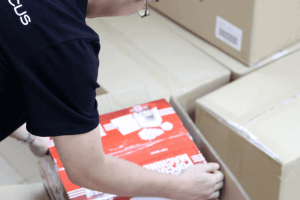 What happens before, during and after an inspection?
For clients, it is often a surprise to hear how much goes into an inspection besides the obvious physical inspecting of the goods. Many hours of coordination and preparation are spent before and after each inspection to provide for the most reliable report possible. See here the behind the scenes process of an inspection.
Before the Inspection: Coordination and Validation
Upon booking, we send an email automatically to your supplier, and inform them that there will be an inspection for the mentioned PO, products, quantity, etc.
Request the supplier to provide the factory name, contact person, telephone number and address, so that our inspector can find the right location. At the same time, our operation team will evaluate the workload and number of man-days needed, and will contact the client in case there are any questions.
The coordination team will also help to call the vendor and the factory to make sure special tools and approved samples will be available for inspection, double confirm the inspection date (the right quantity must be ready at this date) and clarify any unclear point.
After the man-days and inspection date are validated, we send an auto email to the supplier, and inform them that the inspection will take place on the agreed time and place.
The Day of the Inspection: At the Factory
Upon inspector's arrival at the factory, he/she will explain inspection conditions, then count the available quantity, randomly draw the samples, check the packing/ packaging/ labeling/ marking, check the cosmetic/appearance, and do some on-site tests (function test, safety test, abuse test, etc.)
After the inspection is completed, the inspector will disseminate their findings to the factory, issue the draft report, and make the factory sign the inspecti0n results.
The 24 Hours after Inspection: Operations Review
Operations team sends out Pre-results (on weekdays), usually by around 8 PM China time.
The operations team speaks with inspector to gather any information about the inspection, the factory, etc.
The team reviews the inspection report draft and puts in the finishing touches
Fully illustrated inspection report is sent out within 24 hours of the inspection's completion.
Keywords: