Quality Alerts
India: A growing market for AQF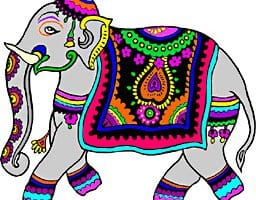 India, one of the world's fastest growing markets, has been one of AQF's fastest growing market regions of late. With significant manufacturing moving out of China due mainly to increased pricing, India is seeing more manufacturing action than in years before. Offering everything from clothing to jewelry, India is enticing buyers with its relatively lower pricing.
Unfortunately, as with China, Bangladesh and any other developing nation, quality is frequently an issue in India. My clients doing audits in India encounter more situations with run down factories lacking adequate manufacturing capabilities than anywhere else I have seen. As with China, time will likely be the only remedy to improved product quality. That being said, as with China, product quality will still never be able to be taken for granted! Clearly, taking proper QA precautions is vital to take advantage of India's manufacturers. Highly recommended steps to take in India:
Factory Audits: Social and Traditional Audits on your factories to ensure best results and ensure no serious social issues exist.
Extensive Inspections and Testing: At least one, and ideally two or three, inspection per production cycle.
Beyond India's growing export manufacturing sector, the country's economy is now growing almost at the rate of China's, with this growth showing no end in sight. In fact, many economists even predict India to eventually win out over China (in the long, long term) because of a stable democracy, much more transparency, an educated English speaking middle class, and because of much better prospects for private businesses to succeed.
It is certainly an exciting time for AQF and for many other businesses to be a part not only of the great miracle of China, but also of the emerging rises of India, Bangladesh and Southeast Asia. We are looking forward to further growth and success in greater-Asia!
Keywords: