Testing and Standards
How to request products certification?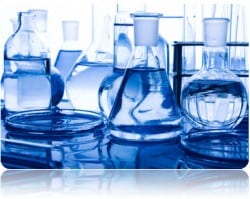 Some suppliers say that their products are conformed with CE, EMC, Reach, RoHS and other specifications. Laboratory Testing by an official "notified body" is necessary for certification. Importers need the certificates to comply with national regulations and sell their goods on the market. Which regulations to comply with? How to arrange laboratory testing for products certification?
Necessary Information to send for products certification & lab testing quotations
Laboratories have to test for materials and/or function on the basis of the national regulations in the destination country. Therefore, some important information should be provided to them:
Destination Country (or countries)

Short Product description & pictures
Intended use
Complete Bill of Materials
Without the BOM, the lab is unable to give a quotation before receiving samples
Additional Information for Hardline products certification
Hardline products often have derivatives and could be used in many ways. That's why it is important to let the laboratory understand the exact intended use.
intended end user
intended application scope
how many models?
what differentiates models?
Attach user's manual (if available)
Additional Information for Electronic products certification
Electronics and electrical equipment require more technical information for the laboratory to understand it without having the sample:
How many models are there?
What differentiates models?
User's manual
Circuit diagram
PCB layout
Specifications list
What if some information is missing?
The necessary information is rather easy to get. In the end, we know best what the product is and what it serves for. Good suppliers always have a BOM, they can share it with us. For other suppliers' types, the best will be to send samples to the lab and avoid any misunderstandings.
Keywords: