Purchase Process
How to order laboratory testing for textiles in China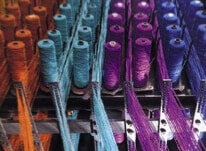 For a more efficient communication with the notified laboratories, the importers should know how to order laboratory testing for textiles in China. Here's a short guide to what the laboratories need to know, and how to organize payments and logistics.
Information needed for requesting a laboratory testing for textiles in China
Before contacting a company for laboratory testing for textiles in China, the importer should prepare several pieces of information:
Product name/type: "long-sleeve sweater"
Bill of materials: it should be clear to understand which material is used for which purpose. The price is calculated per material and color.
Pictures of product
Destination country/countries: the laboratory will list the regulations that apply
Purpose of product: it is important to know if it's for children or babies. When textiles are for use in hospitals or on planes, they need to be fire proofed.
Specific requirements and tests that the buyer would like. For example whether a cloth is 100% cotton.
It is recommend doing this only on real production samples.
How to order laboratory testing for textiles in China
Buyers should choose a textile laboratory close to the production site or ask its third party inspection company to manage the process.
As a matter of fact laboratories in China are less responsive than in Western countries. When working with the laboratory directly, buyers will be requested the information listed above and return a quote within a week. Going through its quality control partner may help saving time: professional quality control companies regularly work with labs. They get a faster customer service.
The buyer should know that laboratories usually request for prepayment in RMB and Chinese VAT is to be added. Another reason why the buyer would rather consider to work with laboratories via its third party inspection partner: he may get the same payment conditions than for any other inspection or factory audit service.
Finally, once the production samples arrive at the laboratory, it takes between three and ten days to conduct the tests.
And you: what else do you know about how to order laboratory testing for textiles in China?
Picture: shebapost.com
Keywords: