Purchase Process
How to identify if a supplier works with subcontractors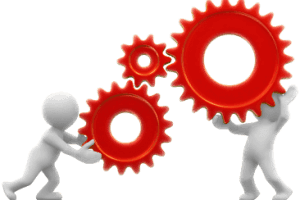 When subcontractors are involved in the production of an order, the quality control of the goods tends to be more complex and the buyer should be prepared. The supplier may be reluctant to indicate if he certainly works with subcontractors; therefore, buyers should find and utilize techniques to identify it by themselves. How to identify if a supplier works with subcontractors?
Why a supplier works with subcontractors?
The subcontractors are usually factories without export licensing, colluding with bigger factories holding the export license. They normally guarantee to the main supplier:
Price competitiveness (higher margin for the main supplier)
Fast manufacturing during peak seasons
Bigger production capacities for big orders
Subcontractors are usually small factories who don't respect the standards required to export. Their production know-how and quality management system are limited, or nonexistent altogether, which explains why suppliers are hiding the fact they work with subcontractors.
How to identify if a supplier works with subcontractors
Factory audit
During a factory audit, a specific question related to the use of subcontractors is asked. If the supplier is honest, he will already declare that he has previously used or is presently using subcontractors.
In case his answer is negative, the factory audit includes a check related to the factory manufacturing equipment, production lines, and production capacity. These three pieces of information combined should be intelligible otherwise there could be subcontractors involved or the supplier will be unable to comply with the deadlines.
Inspections at different stages
Performing inspections at different stages of the production process also helps to identify the presence of subcontractors.
If the factory has only one part of the raw material it may be because the rest has been delivered somewhere else.
If during a production inspection, the quantity produced is less than what was supposed to be based on the daily production speed previously agreed upon, then it may mean that the rest is manufactured elsewhere.
If some finished goods arrive at the factory the day of the inspection, then a subcontractor involved!
And you: how do you identify if your factory works with subcontractors?
Keywords: