Purchase Process
How to avoid quality problems: clear product specifications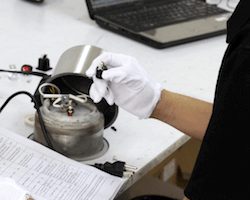 How to avoid quality problems?
We already know the role of the purchase order and the information it should include. However, to be efficient, it has to be well written and clear product specifications are mandatory. They strongly influence the way the supplier (and the inspector) understand the buyer's needs.
How to avoid quality problems
As a general rule, the buyer should write the product specifications pretending that he is new to the industry. He should also consider the factory as a new comer in the industry. As a matter of fact, the buyer should keep in mind that some suppliers will try to cut corners to decrease costs – he shall ensure that the specifications describe all qualities of the product in assure that corner-cutting is impossible.
Useful tips to clearly write the product specifications
Here are some tips that could strengthen the buyer's requirements for a better product understanding from the supplier side, and a more accurate quality control.
The wordings "it", "which" or "be picky" should be banned. It is better to clearly specify what is being referred to in the text (even if it seems he repeats himself).
The word "shall" is the best to use to define a requirement. The requirements expressed as "shall" must be fully and properly met.
Sentences should be short and direct.
Obvious spaces should be used only between paragraph, to differentiate sections.
Each industry has a jargon and abbreviations. They all should be clearly defined one by one (the buyer could add a definition section at the beginning of the specification for example).
For all dimensions or weight requirements, it is important to mention the tolerance levels (+/-) and the measurement method applied.
For color specifications, the best option is to use a standard such as the Pantone code.
The conditions under which the item must meet the product specification should be specified. If the product performance is reduced at extreme temperatures and humidity is acceptable (this detail is still part of the product specifications).
When some specific tests are required, they should be specified and include the standards that should be used or the precise measurements to be done (Material, Conditions..)
The approval sample should be complementary to the product specification, it is an  additional support only. In any case it can replace clear product specifications.
And you: do you have other tips regarding how to avoid quality problems?
Keywords: