Testing and Standards
How testing equipment affects the duration of an inspection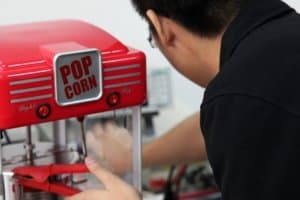 The number of working hours vary from one inspection to another even though it is the same product and order quantity. This variation is due to different factors, such as the testing equipment availability once at the factory. How testing equipment affects the duration of an inspection?
How testing equipment affects the duration of an inspection
At the time of the inspection, the supplier may advise the inspector about an unforeseen lack of testing equipment. In this case, the QC is unable to perform the test required within the inspection protocol.
The testing tasks are usually the ones that take the longest time. Therefore, if the equipment is missing, the inspector will finish the inspection ahead of schedule, and the inspection result will be less reliable. To avoid this kind of situation, it is important to take the following actions:
Several days before the inspection
The buyer should check with the supplier if all the required testing equipments are available. If needed, the QC can bring some specific tools to the factory (the tool should be transportable). However, some sketchy business people tend to avoid the question or lie in order to avoid product testing. In some occasions, even though the factory have the right tools to perform the tests, they might put excuses such as "the tester is broken / we are using it right now so it is not available at the moment". The buyer should be very exigent and clearly request in advance all the testing material to be available for the inspector at the time of the inspection.
The day of the inspection
The QC should bring a document, signed by supplier and the inspector in which they indicate the arrival and departure time of the inspector from the factory, and the list of any missing testing equipments. In this way, we are sure that everybody has the same version of the story.
External elements are out of the inspector's control. He has to deal with the conditions he finds in the factory even though he already knows the inspection result reliability will be affected.
And you: what is your experience with testing equipment missing and its influence on your inspection duration?
Keywords: