Inspection Process
Helping the supplier in improving the quality of goods: production monitoring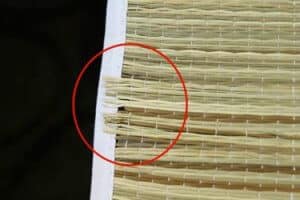 The initial goods are inspected and the earliest quality issues are identified so that corrective measures can be taken by the supplier. However, the supplier may have difficulties in improving the quality of goods. And even if inspections are performed regularly to control the right implementation of the corrective actions, defects may continue to appear. Should this occur, the supplier needs help rather than control.
Case study – an importer helping its supplier in improving the quality of goods
This is the story of a beach matt order. The importer spent money to inspect the goods immediately after the first finished goods were ready and it worked out quite well. Why? because several non-conformities were discovered. To ensure the proper corrective actions were taken, he performed other inspections during the production but the problems remained.
In such a situation, the various product inspections could only help to identify the supplier inability to comply with the quality previously agreed upon with the buyer. Instead of conducting continuous inspections without getting the expected result and losing money, the importer made the right move: he decided to perform a production monitoring. This service is offered by most of licensed and certified third party inspection companies.
Improving the quality of goods by helping the supplier with a production monitoring
Production monitoring is probably the best solution if the supplier is unable to implement the right corrective actions in order to improve the quality of the manufactured goods.
The production monitoring consists of having a professional inspector (who happens to be an expert in the manufacturing of a specific product category) to closely monitor the production for one or more days in order to gain a better understanding of what is going wrong. The quality controller is in charge of finding the weaknesses of the production process, showing them to the supplier, and advising the supplier on the suitable corrective measures to be taken. He also plays the role of controller, as he should verify that the corrective actions are properly put into place and showing positive results.
To perform such a service and ensure its efficiency, the quality inspector should stay at the factory for several days. It usually proceeds as follows:
On the first day, the production process is analyzed and the corrective actions are defined.
On the following days, the QC follows up to check the quality of the goods and the consistent follow up of the corrective actions.
And you: have you ever had to help the supplier in improving the quality of your goods?
Picture of one of the quality issue identified by the beach matt importer that has been solved with the production monitoring.
Keywords: