Quality Alerts
Hazardous Chinese Imports (RAPEX)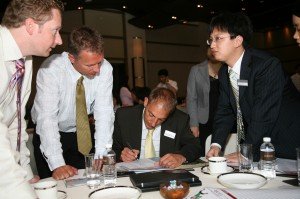 RAPEX is a European warning system for the fast information exchange between EU member states on dangerous products (except food, pharmaceuticals and medical devices).The latest RAPEX report was just published a few days ago, which noted that more than one product out of two products that were notified as hazardous in the European Union (EU) has Chinese Origin. Thirty countries are currently participating in this system (EU27 + Iceland, Liechtenstein and Norway). This system allows these countries to report hazardous products in order to withdraw them directly from their market.
In 2011, RAPEX reported that 1803 products have been notified as dangerous, particularly clothing and textiles, toys, and motor vehicles. In 2010, 2244 dangerous products were reported, which was a decrease of 20%. This was the first time that the number of notifications reduced since the system came into existence.
After China, 19% of notifications were for European origin products, and 15% of products originating in other countries. Around 8% focused on products of unknown origin (against 23% in 2004, a decrease can be explained by advances in the product identification).
Clothing and textiles have been reported in most cases for risks of choking or irritation. For toys, it was mainly a choking hazard as well. Risk of injury is most often reported (26% of cases), followed by chemical hazards (19%) and suffocation (15%).
Countries that have been most adamantly enforcing the system are: Spain (189 notifications), Bulgaria (162), Hungary (155), Germany (130) and the United Kingdom (105). These five countries provided 47% of all RAPEX notifications on products exposing consumers at serious risk.
The next steps
"The fact that there are fewer unsafe products on the EU market is good news for consumers, but we still have work to do. (…) It is important to establish a uniform monitoring system by strengthening cooperation within the EU and by enhancing cooperation with international partners, "said John Dalli, member of the European Commission.
The Commission will particularly enhance bilateral cooperation with China and trilateral cooperation with the United States and China. It also strives to finalize its legislative package on product safety and market surveillance, announced in December 2012. This will include a new directive on general product safety (revision of Directive 2001/95/EC), a new single horizontal regulation of market surveillance and a multi-annual action plan for market surveillance.
Of course, as always, a strong QC strategy will greatly lessen your, as an importer's, chance of receiving similar products! Practice safe sourcing!
Keywords: