Quality Management
Goods preliminary recognition and container loading inspections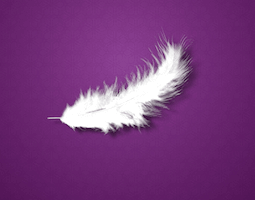 We now know the difference between the preliminary recognition inspection and pre-shipment loading inspection. However while reading the previous article some of us may have thought that the preliminary recognition inspection is quite similar to the container loading inspection. Let's see the specificity of each service to choose the one answering the best to buyer's needs.
Reminder about what is a preliminary recognition inspection for
The preliminary recognition inspection is performed before the goods are shipped or at arrival at the port of destination. Forwarders as well as third party inspection companies offer this service, which is usually more economical than any other inspection service.
It is also needed for customs in countries such as Mexico: the preliminary recognition inspection confirms the imported goods are conformed to the country's regulations, and matching the importer customs declaration.
More information about the preliminary recognition inspection.
Differences between preliminary recognition and container loading inspections
The preliminary recognition inspection specificity
The buyer should perform the preliminary recognition inspection only if he needs to answer to the country of destination custom's questions: Are the goods imported the ones declared on paper? Are they conformed to the Mexican regulations?. The goods preliminary recognition inspection checklist is light, mainly based on the packing list:
Number of pieces per export carton
Product type packed in the export cartons
Product material
Labeling
Packaging
Shipping marks
Export carton dimensions and weight
Limited number of pictures
The container loading specificity
By performing a container loading inspection, the buyer is able to answer to the following questions: Are the goods quantities ordered all in? Are they the ones ordered as per the specifications sent to the supplier? Are they loaded in a safe container (protected for not being damaged during transport)?. The container loading inspection checklist is more complete, it includes:
Container check (no nails, no holes, doors and closing device operate properly, cleanliness, smell, etc.)
Loading check (cartons packing in the container is appropriate for not moving during transport)
Quantity check
Shipping marks
Packaging check: export carton, inner packing and product packing dimensions and weight
Bar-codes, labels, logo, tags, accessories, instruction manuals check
Material check
Product basic function check
Detailed pictures of each details checked as well as the container before, during and after the goods loading
And you: What other differences do you find between the preliminary recognition and container loading inspections?
Keywords: