Processus d'achat
Occidentaux vs Chinois (en images)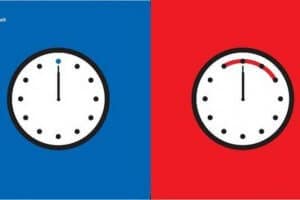 Ce n'est pas la première fois que nous publions un article basé sur les différences culturelles entre les Asiatiques et les Occidentaux (voir: Making Sense of China) mais, cette fois, nous tenterons d'être un peu plus graphique. Nous espérons que ces exemples aideront les importateurs et les personnes travaillant souvent avec les Chinois à mieux comprendre les étrangetés qui différencient l'Asie de l'Ouest. Prenons des problèmes qui peuvent être rencontrés durant la journée :
1. Temps
Le jour a commencé et nous allons à l'usine discuter avec notre vendeur à l'heure prévue et … Personne à l'horizon. Pourquoi ?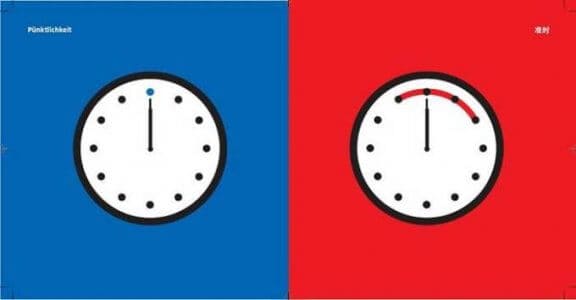 2. Façon de penser
Alors que les Occidentaux arrivent exactement à l'heure prévue, les Orientaux arriveront peut-être 15 minutes avant ou après ladite heure, sans même dire "Désolé, je suis en retard" parce c'est normal pour eux. L'esprit des Occidentaux est très linéaire, alors que celui des Asiatiques fonctionne différemment.
3. Expression faciale
Vous insistez sur le sujet du retard and le chef d'usine sourit ? C'est un malentendu : vous pensez qu'il comprend et partage votre opinion alors que cela pourrait bien être l'opposé. Eviter les commentaires négatifs et les mauvaises manières d'agir, ainsi, l'une des erreurs à contourner en Chine est de laisser quelqu'un perdre la face. Les Chinois souriront toujours, mais cela ne signifie pas qu'ils sont d'accord avec ce qui est dit. (Pour plus d'informations sur ce sujet, veuillez lir l'article suivant : Chinese suppliers: don't make them lose face!)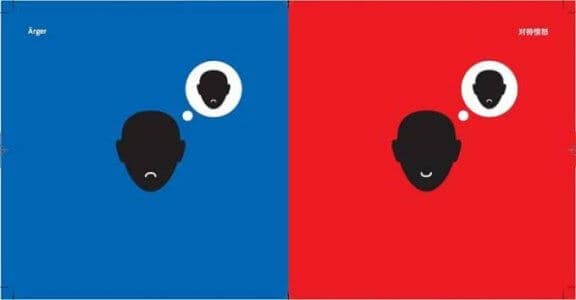 4. Faire la queue
Il est temps de déjeuner et vous vous dirigez vers le restaurant d'usine. Vous vous interrogez : "Où est la queue? La réponse est : il n'y a pas de queue, ce mot n'existe pas en Chine. Cet exemple est particulièrement évident lorsque vous allez à une gare à HK ou en Chine. Si à HK vous trouverez une queue quasi parfaite, en Chine, ils n'ont pas cette attitude.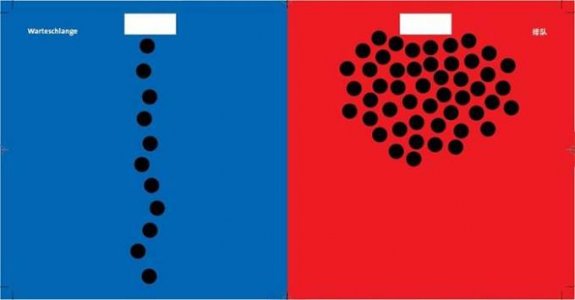 5. Au restaurant
Pendant le déjeuner avec le chef d'usine, vous penserez peut-être : "c'est le moment de parler affaires, et avec un peu de vin, je pourrai obtenir 20% de reduction du prix". Le vin peut être efficace, mais il sera impossible d'avoir une conversation avec lui. Alors que les Occidentaux parlent d'une voix polie et douce au restaurant, les Orientaux parlent bruyamment comme si le restaurant leur appartenait. Ce n'est pas un manque d'éducation. Simplement, le bruit indique l'inverse que dans un restaurant occidental. Plus il y a de bruit à l'intérieur, meilleur le restaurant est!
6. Faire face aux problèmes
L'après-midi arrive et il est temps de faire face aux problèmes et aux divergences de négociation. Vous allez directement au but, mais le chef d'usine semble faire la sourde oreille et essayer de trouver une façon moins directe de discuter. C'est complétement normal en Chine, puisqu'ils tentent d'éviter le conflit. Cela ne signifie pas qu'il ne comprend pas le problème. En fait, c'est même certain qu'il comprend la situation. Leur façon de gérer un problème est juste différent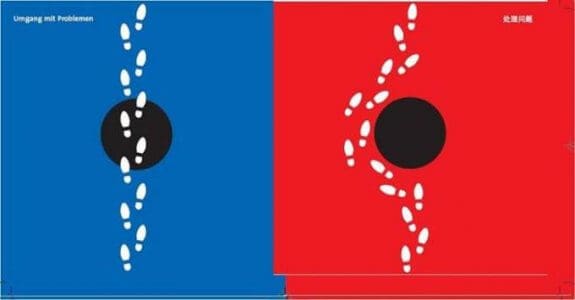 7. Le patron
Enfin, souvenez-vous : en Chine, le patron ou le chef d'usine ne fait pas partie de l'équipe, il est considéré comme "Dieu"!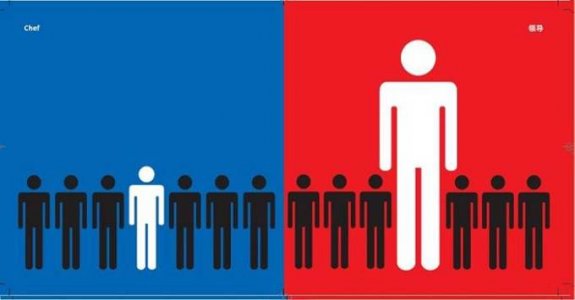 Pour d'autres comparaisons..