Processus d'achat
La licence AQSIQ pour les sociétés d'inspection en Chine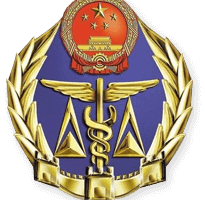 AQSIQ (Administration of Quality Supervision, Inspection and Quarantine) est l'institution chinoise de contrôle qualité des produits importés et fabriqués au sein du pays. Elle administre les licences nécessaires pour tous les types d'entreprises, y compris les multinationales telles que Coca Cola, Carrefour Hermes, Renault, etc. Cependant peu d'entres elles en reçoivent, particulièrement la licence AQSIQ pour les sociétés d'inspection en Chine qui est vraiment complexe.
La licence AQSIQ
Cette organe administrative ministérielle dispose de 19 départements en interne et est apte à administrer la certification AQSIQ. Il est exigé de certifier la conformité des produits avec les standards du pays en provenance des industries telles que de l'électronique, du textile et tapis, de l'automobile, chimique, des biens ménagers, des mobiliers et ameublements ainsi que des services d'inspection à titre d'exemple.
Afin d'entreprendre une activité commerciale en Chine, il est essentiel pour tout importateur/exportateur de comprendre sur quoi repose AQSIQ et la rigidité de cette institution concernant le contrôle qualité des produits.
L'obtention d'une licence AQSIQ n'est pas aisée, l'organisation est très stricte, même les multinationales sont confrontés à des difficultés d'acquisition. AQSIQ est en droit de saisir la marchandise à la douane et de nominer des marques étrangères sur liste noire en raison de non-respect des produits avec les normes et règlements liés à la sécurité, non conformes aux standards du pays. Par exemple, AQSIQ à rejeté les produits comme du vernis à ongle de Maybelline ou encore du shampoing pour bébé de Johnson & Johnson.
AQSIQ controle également les produits dangereux, défectueux ou de contrefaçon, particulièrement pour les industries suivantes: pharmaceutique, alimentaire, de produits cosmétiques, d'appareils ménagers de haute-technologie et de pièces détachés pour les véhicules.
La licence AQSIQ pour les sociétés d'inspection en Chine
Afin d'effectuer légalement une inspection et du contrôle qualité en Chine il est nécessaire d'avoir l'accord du gouvernement chinois sous la forme d'une licence AQSIQ. Elle identifie officiellement l'entreprise comme étant une société tierce d'inspection, capable de mener des inspections et audits fiable en Chine basés sur un niveau de critère national
Puisque AQSIQ est une institution sérieuse, stricte et responsable des entrées/sorties d'inspection de produit, sa licence n'est pas donnée au hasard afin d'éviter la circulation de produits défectueux/dangereux à l'intérieur du pays sous sa notoriété. Parmi tous les candidats, seuls les experts fiables pourraient prétendre à recevoir cette licence AQSIQ. De plus chaque année, l'organisation AQSIQ contrôle la société d'inspection afin de valider et allonger la licence d'une année supplémentaire.
Une licence AQSIQ garantie officiellement l'expertise de l'entreprise pour les inspections et sa capacité à effectuer une inspection fiable ainsi que l'audit d'usine dans toute la Chine.
Et vous: saviez vous de la nécessité d'avoir une licence AQSIQ pour les sociétés d'inspection en Chine ?