Purchase Process
Spotting a Fake Chinese Business License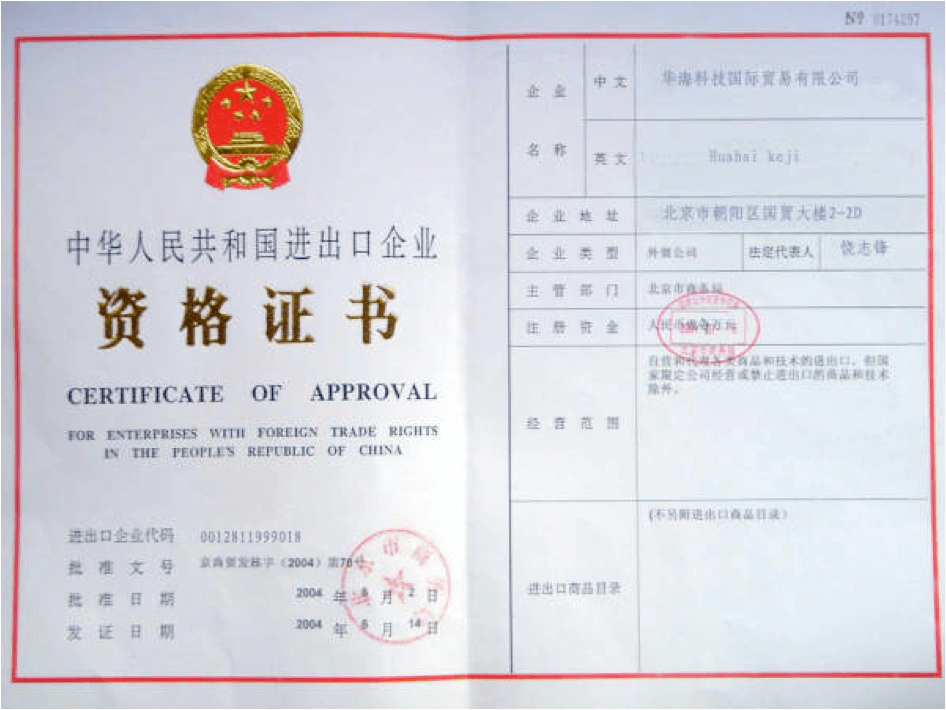 In our previous post about Business Licenses we explained that a piece of paper does not necessarily indicate a legitimate company. Scammers have found many ways to counterfeit a Chinese business license. A quick search on the internet shows many forum topics on scams. One clear example of a fake license is the one below:
There are two things that give away the illegitimacy of this paper. First of all business names need to begin with the location where they are registered.  So if this was a legitimate company it would need to be called 北京华海科技国际贸易有限公司 (Beijing Huahai Keji…) and not just 华海科技国际贸易有限公司 (Huahai Keji…). The name this company allegedly has would never be approved by the Bureau of Industry and Commerce.
Another thing is the fact that the address is not complete: it says 国贸大楼. While some people might refer to it that way, this certainly is not the official way of referring to the International Trade Building or World Trade Center.
The last give-away is the number provided, the 13-digit Import and Export Enterprise Code (进出口企业代码). The code for a Beijing company always starts with 1100, which is not the case here, as it starts with 0012.
As you can see, everything about this copy is shaky. This should ring all bells that this is a scam!
A proper license that is even easy to find is the following license from a Guangzhou company. It has a full name, a full address and a registration number that can be checked online. The Guangzhou city level database is easily accessible online.
These two licenses are extremes. Usually it is not so clear whether you are dealing with a proper business license or a legitimate unique company registration number. Like we explained, it is actually rather hard to find the right information by yourself. An experienced company could help out to find whether the suppliers you are dealing with are really who they say they are!