Quality Management
Factory audits on China trader suppliers: their reluctance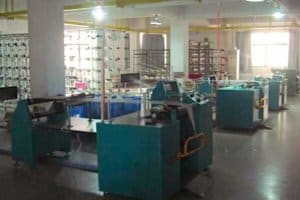 When sourcing in China, there is the choice between working directly with a factory, via a trader or an agent. In any case, it is necessary to perform a factory audit to evaluate the supplier. Factory audits on China trader suppliers can be difficult to arrange because traders are reluctant. Here are some arguments to convince them.
Why perform factory audits on China trader suppliers?
A trader is sourcing a very wide range of products therefore he can purchase from well-known suppliers as well as unknown ones. Traders rarely perform factory audits on their supplier database and if they do, they are very basic: no report is available for the buyer.
Performing a factory audit on China trader suppliers ensures the buyer that the factory chosen by the trader is suitable and will meet its needs as well as quality expectations.
Arguments against the reluctance of China trader for factory audits
The trader should know that all of the contact information of the factory is strictly confidential and any professional third party inspection company takes measures to keep it classified.
Usually the suppliers working with traders do not hold an export license therefore it is almost impossible for the international buyer to purchase directly from them.
The manufacturer has no interest in bypassing over the trader. The trader brings business to him and exports the goods.
The confidentiality engagement of third party inspection companies is important in order to reach two objectives. The first objective is to find out if the factory is suitable to meet to the client's needs. The second objective is to keep a good relationship with the factory and the trader in the event the client wants to inspect the goods later on.
And you: Have you already performed factory audits on China trader suppliers?
Photo taken during a textile factory audit
Keywords: