Quality Management
Factors affecting the textile color fastness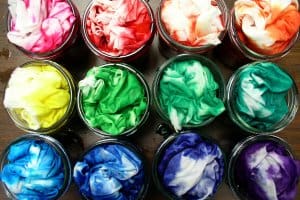 The textile color fastness is the capacity of a dyed textile to keep its original aspect without loosing color when being wet, washed or exposed to the light. It is one of the main issue of the textile industry.
In the article « Textile color fastness tests: ISO 105 » we learned how to test the textile color fastness. Today we will see which are the factors affecting the color fastness.
Factors affecting the textile color fastness
The dye and the fiber used have to be compatible. A cellulosic fiber and a vat dye will have a good resistance. And the polyesters provide a very good result with substantive dyes.
The way the dye is fixed on the fiber is a factor affecting the textile color fastness: the bigger is the dye molecule the easier it will fix on the fiber. There are also insoluble dyes in water so that the textile color fastness is improved when washing.
The color fastness depends on the dye quantity present on the fiber. A neutral or pastel color is more resistant than a dark color.
Other chemical elements : the fiber finishing
The textile color fastness can be altered by different finishing used to improve the user comfort.
And you : do you know any other factor affecting the textile color fastness?
Photo from informread.com
Keywords: