Purchase Process
Ethical manufacturing in Asia: WRAP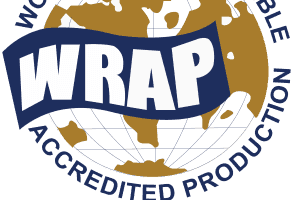 Established in 2000, WRAP is one of the largest certification programs focusing on ethical manufacturing. Most of the buyers and suppliers interested in this certificate are from the apparel industry. Today, WRAP also attracts all labor-intensive sectors such as hotels, jewelry, furniture, construction and more.
A certificate for ethical manufacturing
The manufacturer is the one who should ask for the WRAP certification. After his request, he has to demonstrate an ethical manufacturing process, in compliance with 12 principles. WRAP offers different period of validity depending on the supplier compliance level. Buyers should pay attention to it: 6 months (Silver), 1 year (Gold) to 2 years (Platinum).
The codes and practices of WRAP are based on well-defined principles where responsibility must be demonstrated:
Compliance with Laws and Workplace Regulations
Prohibition of Forced Labor
Prohibition of Child Labor
Prohibition of Harassment or Abuse
Compensation and Benefits
Hours of Work
Prohibition of Discrimination
Health and Safety
Freedom of Association & Collective Bargaining
Environment
Customs Compliance
Security
In labor-intensive industries, this certification helps suppliers and buyers to maintain compliance with ethical trading requirements. If we are from well-known companies, where the corporate social responsibility strategy is a priority, such certification is a must. It guarantees the company credibility and strengthen the brand image.
To learn more, you can also visit WRAP compliance blog.
And you: Did you know this certification? Have you ever worked with a supplier that is WRAP-certified?
Keywords: