Proceso de inspección
6 fechas a considerar para la fabricación antes del Año Nuevo chino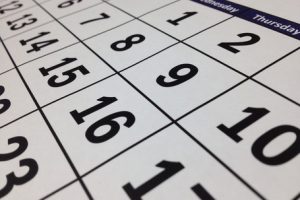 Las vacaciones del Año Nuevo chino están a la vuelta de la esquina. El 15 de febrero es la fecha oficial de inicio, lo que significa que todas las fábricas cerrarán y nada entrará o saldrá de las instalaciones hasta el final del período de vacaciones. Para
proteger su cadena de suministro y evitar cualquier interrupción en su pedido de fabricación antes del Año Nuevo chino, debe hacer una planificación por adelantado para asegurarse de que sus productos se podrán enviar antes del 15 de febrero.
Las fechas que debe tener en cuenta para la fabricación antes del Año Nuevo chino
¿Hasta cuándo se pueden enviar sus productos?
Debería tener sus productos listos para el envío diez días antes del
primer festivo oficial. De lo contrario, hay una alta probabilidad de que no se puedan enviar hasta el final de las vacaciones, a principios de marzo de 2018.
¿Cuándo cierran y cuándo vuelven a abrir las fábricas?
Las fechas concretas cambian en cada fábrica, pero, según nuestra experiencia, los trabajadores no suelen estar disponibles entre, aproximadamente, el 8 y el 28 de febrero. Dicho esto, siempre debe incluir un margen de unos días por si necesita que se revisen o reelaboren los productos antes del envío. Es decir, su proveedor solo puede entregar los productos reelaborados hasta el 8 de febrero. Si es más tarde, puede estar seguro de que no recibirá sus artículos porque permanecerán en la fábrica cerrada u obtendrá productos de calidad inferior a los que se inspeccionaron inicialmente, ya que no habrán tenido tiempo de mejorar nada.
¿Cuándo debería hacer su pedido?
Eso depende de la capacidad de producción y disponibilidad de su proveedor durante ese período, además del tamaño del pedido, pero lo más realista es hacerlo, como muy tarde, alrededor de mediados de enero, ¡así que no le queda mucho tiempo! Si ya sabe que necesitará productos para la próxima temporada de primavera, debería considerar pedirlos ya.Estas fechas pueden variar dependiendo de la ubicación de su proveedor y su capacidad de producción durante el período de vacaciones. Algunos proveedores están bien organizados y pueden informarle por anticipado, de hecho, así es como hemos conseguido proporcionarle esta información. Si su proveedor aún no le ha informado, le recomendamos que le envíe un correo electrónico para aclarar las fechas principales que podrían afectar a sus planes de fabricación antes del Año Nuevo chino.
Aquí tiene una plantilla que puede usar para ponerse en contacto con sus proveedores y verificar su calendario de vacaciones del Año Nuevo chino:Dear [supplier name],We are planning to place a new order with you which should be shipped before the Chinese New Year holiday. However, we are not fully ready, and we would like to clarify how much time we have to send it to you. Therefore, may I ask you to confirm your:
Factory closing date:
Factory opening date:
Deadline to place an order for a shipment before CNY:
Last shipment date:
Deadline to place an order for a shipment after CNY:
First shipment date after CNY:
¿Y qué pasa con su socio de control de calidad?
Las
empresas de inspección con sede en China no suelen cerrar durante más de una semana. En AQF, seguimos disponibles para realizar servicios de inspección en la fábrica o en el almacén del expedidor hasta el 14 de febrero de 2018. Sin embargo, le recomendamos que planifique sus servicios de inspección por adelantado para este período, ya que hay muchos clientes en la misma situación y la carga de trabajo es alta. Considere discutir también con su socio de calidad la mejor estrategia de control de calidad a implementar, teniendo en cuenta que los riesgos aumentan durante ese tiempo y los plazos de entrega no son prorrogables.

Keywords: