Testing and Standards
Environmental Audits in Asia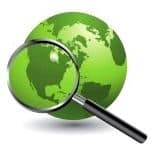 There are a wide variety of activities that make up 'environmental auditing.' An environmental audit is a term that is used to describe evaluations intended to identify the degree of environmental compliance of a factory and any management system gaps. Many companies and organizations are increasingly concerned with making sure the entire supply chain complies with environmental standards. In this light, many companies have set up their own environmental standards, sometimes even more stringent than local legislation. To be effective, these standards need to be assessed within a structured management system: an Environmental Management System (EMS).
An EMS is designed for the continuous improvement of environmental performance, and it helps companies to achieve and demonstrate this. There are a number of standards that can be used as guidelines in setting up an EMS. Some examples are the British Standard BS7750 (BS11992), the European Eco-Management and Audit scheme for Industry, and the DoE Eco-Management and Audit Scheme for UK Local Authorities. A truly international standard is the ISO14001:2004. It provides the requirements and general guidelines for organizations to identify and control the environmental impact of its activities, products or services. It also enables organizations to implement a systematic approach to setting environmental objectives and targets. This means that ISO14001:2004 EMS does not directly reflect compliance with local legal requirements, but an EMS is still considered to be very good if there are targets set to meet those requirements.
As a buyer you might want to make sure that your supplier has an EMS in place, and that he is working hard to meet the targets. An environmental audit, based on the ISO14001:2004 standard could help you out in this area.One of the obvious benefits of such an audit is to ensure environmental compliance.
But you might not have thought of the following benefits of environmental auditing:
It helps you to anticipate environmental problems and plan responses,
It demonstrates your environmental awareness and increases the awareness of your stakeholders, and
It ensures more efficient resource uses and thus financial savings.
All the more reason to book an environmental audit with a 3rd party quality control company like AQF.
Keywords: