Quality Alerts
Eid-al-Adha in Bangladesh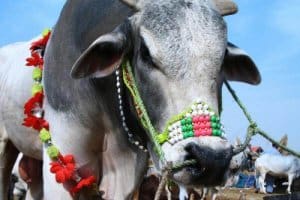 On behalf of Asia Quality Focus' Bangladesh office, happy Eid-al-Adha ! The Eid Festival, celebrated Oct 26-28, is a yearly celebration marking the end of the pilgrimage to Mecca, known as the Hajj, and commemorating Abraham.
In Bangladesh, Eid-al-Adha celebrations always require a sacrifice of an animal, followed by a feast shared with friends, family and the poor. The sacrifice, commemorating Abraham's sacrifice is a critical statement by any Bangladeshi.
If you are sourcing from this region or any Muslim country, expect your factories to be closed down in this period and for the following days to be delayed as workers return from their pilgrimages. Make sure to wish your suppliers a happy holiday!