Purchase Process
Difference between CSA social audit and BSCI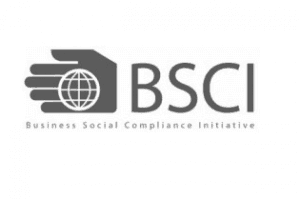 Social audits are increasingly important for Western brands and their vendors. Catastrophes such as mass suicides, factory fires and collapses have raised public awareness. The most commonly accepted standard for social audits is SA 8000. Several alternative initiatives also exist, such as CSA or BSCI. This article will explain the difference between CSA social audit and BSCI.
What is the difference between CSA social audit and BSCI?
First of all, an audit is not a certification. The audit clarifies, which requirements of a standard have been fulfilled. A certification defines a threshold that defines whether the audit was passed or not. BSCI certification also requires membership and regular re-audits.
Standard
CSA and BSCI use the same standard: SA 8000 and local regulations. The information gathered about social conditions at a factory is basically the same. So, if the aim is to understand if a factory respects SA 8000, both CSA and BSCI are equally valid.
Membership
BSCI certification is only available to initiative members while a social audit is available to anyone. This makes the social audit more available to smaller companies and those who want to check conditions at a factory they work with or want to work with.
Commitment
BSCI members have to get a certain amount of their suppliers certified – but not all. With a CSA social audit, buyers and suppliers are free to audit any facility as often as desired.
Speed
A social audit can usually be arranged within the same week and the result is available two days later. The BSCI audit and certification process takes several months or years, depending on the situation.
Cost
BSCI members have to pay yearly membership fees from 3,000 € to 30,000 € depending on the size of the company. That's in addition to the 1,700 $ to 5,000 $ fees charged by notified bodies for each single audit. For a CSA social audit that also assesses a factory on the basis of SA 8000, the fees start at 600 $ in many Asian countries.
Your thoughts, any other key difference between CSA social audit and BSCI?
Keywords: