Quality Management
PANTONE for Import Color Definition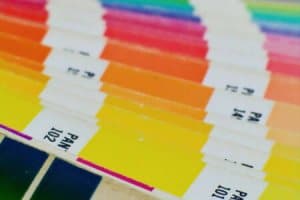 Today, many buyers are importing goods from Asia with a special attention to the color specifications, especially for industries such as textile, gifts & premium or home products. Because the appearance is very important for the final client, no deviation is allowed for the color(s) definition.
Usually, buyers and manufacturers use the PANTONE codes to properly define the product color. Fashion and home professionals worldwide recognize the PANTONE Color System as the global communication tool for color specification. Hundreds of thousands of designers, product managers, merchandisers and quality control professionals rely on Pantone to ensure that their color selections for product development are communicated accurately.
The PANTONE® name is known worldwide as the standard language for color communication from designer to manufacturer to retailer to customer. In 1963, Lawrence Herbert, Pantone's founder, created an innovative system of identifying, matching and communicating colors to solve the problems associated with producing accurate color matches in the graphic arts community. His insight that the spectrum is seen and interpreted differently by each individual led to the innovation of the PANTONE MATCHING SYSTEM®, a book of standardized colors in a fan format.
Since then, Pantone has expanded its color matching system concept to other color-critical industries, including digital technology, textiles, plastics, architecture and contract interiors, and paint. Pantone continues to develop color communication tools for a variety of industries and aggressively adopt new digital technology to address the color needs of design and production professionals. Most designers use the books of standardized colors to compare the requirement with the actual color of a product.
While Pantone is a wonderful tool, the final decision is always made by the human eye and depending on the light condition and the surface checked it may not be easy to finally decide if a Foxy Red (Pantone 186) is different from a Tuxedo Red (Pantone 1795), for example. Today, advanced technological tools are available to give an objective assessment of a color.One of them is CAPSURE.
The CAPSURE device is able to capture color from any surface, material or fabric – even small, patterned, multi-colored textures and textiles – and match it quickly and accurately to a PANTONE Color. This tool was especially created for professionals in fashion, home, interior, industrial and graphic design, as well as for contractors, paint retailers and do-it-yourselfers.
CAPSURE comes preloaded with more than 10,000 PANTONE Colors:
The PANTONE FASHION + HOME Color System Library (paper and cotton) for fashion and home
The PANTONE PAINT + INTERIORS Library (paper and cotton) for architecture and interiors
The PANTONE PLUS SERIES Formula Guide (coated and uncoated), the PANTONE PLUS SERIES CMYK (coated and uncoated) and the PANTONE Goe™ System (coated and uncoated) for graphic design, printing and publishing (includes sRGB, Adobe RGB, HTML, Lab and XYZ values for multimedia design)
Included Palette Application Software allows you to easily integrate captured colors into your design programs and update your stored color libraries.
AQF, for example, uses CAPSURE on demand for its customers for better accuracy during the color check. This technological advancement has made ensuring consistent quality a more reliable and easier task.
Keywords: