Quality Management
How to ensure color conforms in production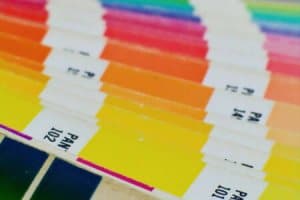 Last week we wrote an article entitled How to judge color conforms during an inspection. We explained how an importer can use Pantone codes to communicate both with the supplier and with the inspection agency.
However, in certain cases, a Pantone code is not precise enough.
There is always a small difference between a Pantone color card (printed on cardboard) and a physical sample. And some importers cannot even accept this small uncertainty.
One of our clients asked us for advice yesterday. They need a certain type of white on the garments they ordered, and they were faced with a production that is unacceptable–the while color is not exactly the same as the one they required.
Here is the advice we gave the client:
Send a fabric swatch, or a whole sample, to show the supplier what color exactly you require.
Request a fabric swatch from them, or at least a lab dip, in a color that your customer can accept. Do not send your deposit (or open your letter of credit) until you approve this color.
Once the supplier has ordered the fabric, and received it, they should be able to send you a large fabric swatch, from the fabric to be used in production. They should not cut the fabric until they have your authorization. If you can't accept the color, ask the supplier to send the rolls back to the dying house, and start the approval process again.
If you have no time to wait for the sample delivery (according to the above step), book an inspection before production. An inspector, with your sample in hand, will be able to confirm immediately whether the color is exactly conform to your requirements.
Once you have received a fabric swatch in a color you can accept, you can authorize the factory to cut the fabric and sew the products.
Keywords: