Purchase Process
Verifying a Chinese Business License With a Factory Audit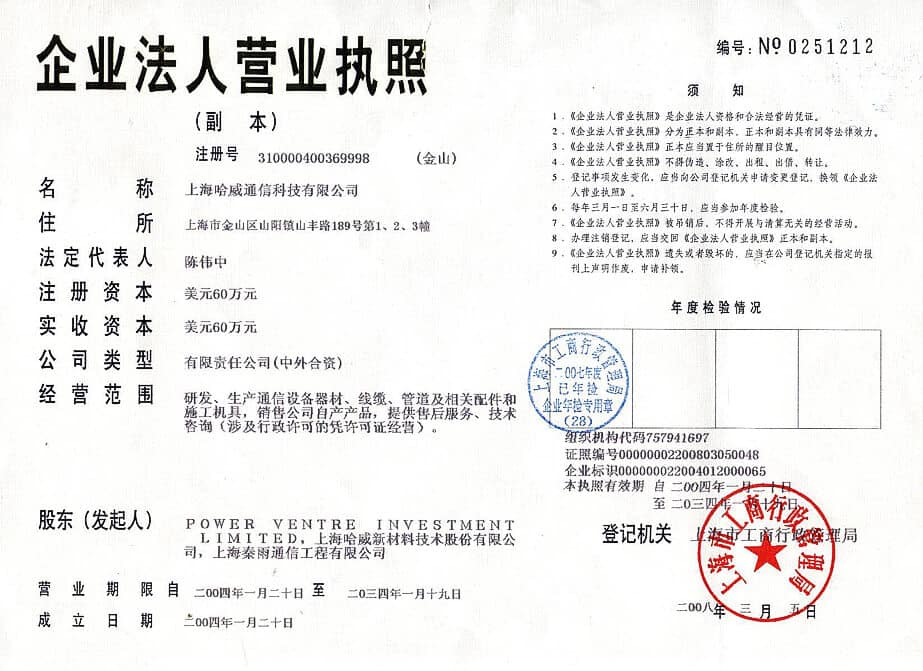 If you are a buyer looking for new suppliers in China, you might end up with a list of a couple of potential good ones. Of course you then want to find out whether these suppliers are indeed reliable and experienced, or whether it's a scam, so verifying a chinese business license with a Factory Audit is very useful at this stage in
When a factory audit is conducted by a third party quality control company, they always collect as much information as possible about the supplier of your choice. A large part of an audit consists of document collection. However, at the site it is not possible to verify these documents, especially business licenses, as they could be problematic. Chinese government authorities cannot legally protect your business if you are doing 'business' with illegal companies. However, there is only so much you can do to find out whether or not the license is legitimate.
First, what is a business license? Each legal company has to register itself with a local Chinese Bureau of Industry and Commerce or a similar government agency. Rural companies tend to register at a provincial level, but urban companies usually register at the city level. The company then gets a unique company number, which will be printed onto a nice document: the business license.
Then, how can we help you verify this unique company number and the business license? A QC company can check the business license itself for signs of forgery. There are several common 'mistakes' that we know how to find, such as false names or addresses, but this requires a close look and an experienced eye. At the factory, the auditor usually has to work his way through many documents, so he simply does not have the luxury to sit back with one document and take his time to inspect it. Therefore, this is much better done at the office. If any discrepancies are found in the document you can be certain the business license is a fake.
When there is no sign of forgery on the business license, it is not necessarily a legitimate document. The unique company number could still be false. Even though we possess the skills to find out the truth, an investigation might have inconclusive results. Sometimes it is sufficient to search for the supplier directly online through the website of the relevant Bureau of Industry & Commerce. However, note that all information from the Bureaus is in Chinese. At a provincial level in industrial provinces, like Guangdong province, information about business licenses is accessible online, but in less developed regions and on other governmental levels information is usually not readily available. In this case QC staff will contact the Bureau directly. It then depends on the Bureau how long it will take to get information and they will usually ask you to come by the Bureau in person an discuss the options.
As you can see, verifying a Chinese business license is a unique company registration number requires quite some effort, because there is not one database where all the numbers can be found. The registration system in China is very decentralized, which makes it hard to just go ahead and verify the business license by yourself. As a third party inspection company, AQF can definitely help out.