Purchase Process
Chinese cotton policy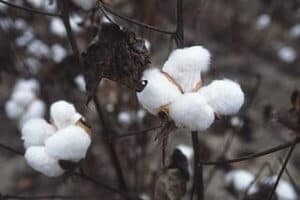 China is the biggest cotton producer in the world. Chinese cotton represents more than 50% of global stocks.
During the last weeks many articles online told about the intention of Chinese textile mills lobby to change the Chinese cotton policy. Let's try to understand what is happening.
Chinese cotton lobbyists
Chinese textile mills want the authorization to import more cotton because it is difficult for them to find with high-grade fiber locally. They also want the government to reduce the Chinese cotton selling price from state reserves: it is 40% higher than the international level. In those conditions many textile mills are in heavy loss.
Chinese cotton quality
The Chinese cotton is of lower quality due to the presence in the stock of handmade fibers, as well as duck and chicken feathers. As a consequence, more operations are required to prepare the fiber before weaving, thus reducing the quality of the fiber.
The quality of the cotton mainly depends on:
The cotton color: the whiter the easier it is to bleach before dyeing.
The fiber length: a long fiber makes a better and thinner thread.
The fiber cleanliness: the cleaning operations reduce the cotton resistance, thus the thread quality.
The Chinese textile mills lobby has been successful. The government will change the Chinese cotton policy with a new import quota. Chinese textile mills will be allowed to purchase one ton of overseas cotton for every 3 tons bought from the state reserves. Will it be enough to help Chinese mills? We will see the results in the coming months.
And you: is this Chinese cotton policy affecting your textile purchases from China?
Photo from Wikipedia.
Keywords: