Purchase Process
China supplier selection tools: free resources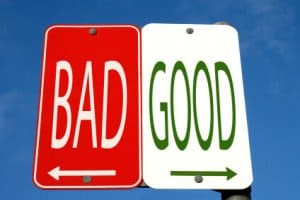 How to find a factory in China? Supplier selection tools help importers to find thousands of potential candidates. However those tools are usually free and more or less reliable. When the potential suppliers are identified, it is necessary to check if they are reliable. Here are some free resources to find red flags.
How to find potential suppliers in China – the supplier selection tools
There are different ways to find potential suppliers in China:
The sourcing offices use a mix of resources to find new potential suppliers in China. Most common is hear-saying and recommendations or established connections of some of their employees. Asking an external sourcing agent usually means that consultancy fees have to be paid.
Visiting fairs is an alternative solution. Fairs such as HKTDC or Global Sources are a good way to get in contact with suppliers.
There are online resources like Alibaba and Made-in-China. While they are growing, some companies buying from China choose to ignore them due to the risk of dealing with scammers.
Whichever way when finding potential suppliers, some questions remain:
Are they a fraud?
Are they a real factory?
Can they make our product?
Blacklist of suppliers in China and Asia: free resources
Official black lists serve as China supplier selection tools when a short list of potential supplier already exists: we simply check online if one of the suppliers is listed. If it is, we take that China supplier off the list.
shixin.court.gov.cn
The Chinese courts have finally started to list companies that have failed to pay mandated fines. The companies listed in this website should never be dealt with.
supplierblacklist.com
There's also a website organised by buyers that have been defrauded by suppliers in China: the supplier black list.
gppb.gov.ph/monitoring/blacklistedSup
The Philippines have had a similar official website for some time now. The listed companies are barred from participating in government purchase programs.
Warning: The official black lists are never complete. There are many defrauders that have not yet been listed.
On-site factory audit: the ultimate China supplier selection tool
An on-site factory audit is necessary in any case to decide which supplier is the most suitable to manufacture a specific product. Such factory audit is based on the ISO 9001 standard, and it will always answer three important questions: is this company legal? Is it a real supplier? Can it make the products we want? Many auditors check the company's papers against internal and official black lists.
AQSIQ licensed third party inspection companies usually offer simpler and more extensive factory audit services. Prices are between 1 man-day and 2 man-day.
And you: how do you select potential suppliers?
Picture via loudounscene.com
Keywords: